Sat, 18.04.
A trip from drama and music from 16 years and above.
Kurt-Schumacher-Platz 1, 44787 Bochum
Urban Space, 21:00
Sun, 19.04.
A trip from drama and music from 16 years and above.
Kurt-Schumacher-Platz 1, 44787 Bochum
Urban Space, 21:00
Wed, 29.04.
Supported projects of the Canada Council for the Arts 2019/2020
more
von Mammalian Diving Reflex / Darren O'Donnell
Director, text: Jana Eiting
Kammerspiele, 19:00
Thur, 30.04.
von Mammalian Diving Reflex / Darren O'Donnell
Director, text: Jana Eiting
Kammerspiele, 19:00
June 2020
(The Ship of Fools)
Text: after Sebastian Brant
premiere
05.06.2020
Norbert Lammert liest
Das Erdbeben in Chili
von Heinrich von Kleist

(Fast)
jeden Tag
ein neues Video!
JUDAS
mit Steven Scharf

Komplette Inszenierung online erleben!
Sie sind ein schlechter Mensch, Mr Gum!
(Kapitel 8/14)

(Fast)
jeden Tag
ein neues Kapitel!
Wir machen eine kurze kreative Pause
übers Wochenende und sind ab Montag
wieder täglich mit neuen Videos zurück!
CORONAVIRUS: NO PROGRAMME UNTIL APRIL 19TH
Dear Ladies and Gentlemen, the crisis management team of the city of Bochum has decided that for the time being no more events will be held until April 19, 2020. This also applies to events with less than 100 participants. For the Schauspielhaus Bochum this will mean that all performances will have to be postponed, even some performance dates beyond April 19. We will inform you about alternative performance dates within the next weeks.
Visitors who are affected by the performance cancellations can rebook to a substitute performance free of charge, exchange their tickets for a voucher or cancel them. Subscribers will receive a replacement token, which can also be used in the next season until November 30, 2020. We will contact affected fixed subscribers individually as soon as new information becomes available. If the tickets have been purchased through an external advance booking office, please contact this office.
Our staff at the box office and the subscription office are available by telephone and e-mail to answer questions. In order to provide you with the best possible service and to minimise waiting times, we ask our visitors to inform us in writing their requests. The box office in the foyer of the Schauspielhaus and the subscription office are currently closed to visitors.
► contact box office / subscription office
Wir haben Konstantin Bühler in der Maske abgefangen und ihn als Einspringer für die Rolle des Alfred befragt:
+++ EINE von ZEHN +++
Johan Simons' Hamlet ist als eine von zehn bemerkenswerten Inszenierungen zum diesjährigen Berliner Theatertreffen gekürt worden. Das gab die Jury des renommierten Festivals bekannt. Die diesjährige Einladung zum Berliner Theatertreffen ist für das Schauspielhaus Bochum die erste seit dem Jahr 2000. Insgesamt wurde das Schauspielhaus damit zum 30. Mal zu dem Festival eingeladen. Für Intendant Johan Simons ist es bereits die siebte Einladung.
"Für Hamlet muss alles einen Sinn haben"
+++ BERLIN THEATRE PRIZE 2020 +++
GOES TO SANDRA HÜLLER
Our ensemble member Sandra Hüller will be awarded the renowned Berlin 2020 Theatre Prize for her special services to German-speaking theatre. Previous award winners include Claus Peymann (1995), Jürgen Gosch/Johannes Schütz (2009), Johan Simons (2014), Herbert Fritsch (2017) and Karin Henkel (2018).
Sandra Hüller receives Gertrud-Eysoldt-Ring for her role as Hamlet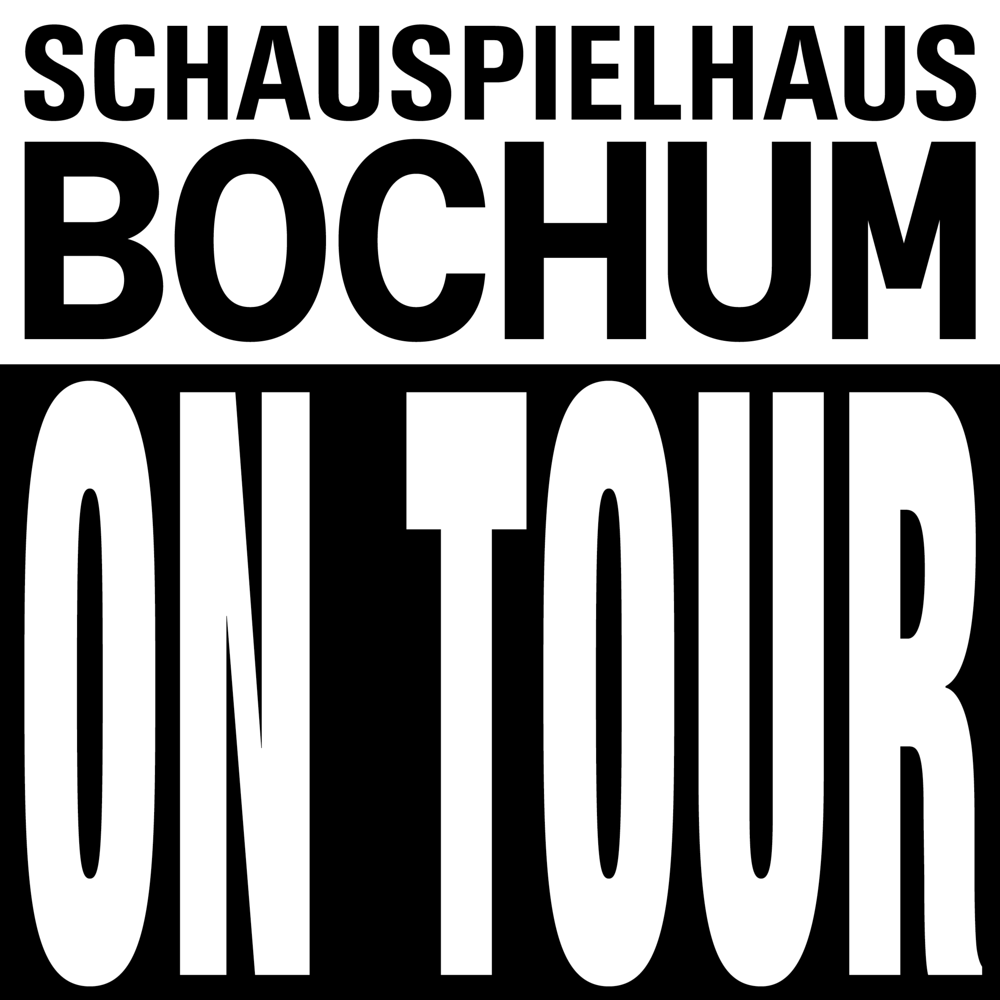 UNTER-
WERFUNG
Schauspiel Zürich
03.03.-28.04.
2069 - DAS ENDE DER ANDEREN
Heidelberger Stückemarkt
28.04.20
+++ Nestroy Prize 2019 for Steven Scharf and Johan Simons +++
In the "Theater an der Wien" the renowned Austrian Nestroy Theatre Prize was awarded to Steven Scharf for his role as Franz Woyzeck in "Woyzeck" by Georg Büchner (and as Lucas in "Medea" by Simon Stone after Euripides, Burgtheater). The co-production between the Vienna Burgtheater and the Schauspielhaus Bochum was directed by Johan Simons and impressed the jury: Johan Simons received the prestigious award in the category "Best Director" for this production. We are looking forward to showing you this production in spring 2020 in Bochum.
Theaterpreis "Nachwuchs": Svetlana Belesova
Theaterpreis "Arriviert": Stefan Hunstein
+++ Best theatre of the season 2019 +++
The Schauspielhaus Bochum was named the best theatre of the season in NRW in the annual critics' survey of Welt am Sonntag. In the category Best Production, Bochum also took the lead. Sandra Hüller was voted the Best Actress in NRW as Penthesilea and Hamlet. With a total of 30 nominations in eight categories, our programme and the Bochum ensemble was particularly praised.
Outstanding artists: Svetlana Belesova (in Die Philosophie im Boudoir), Jele Brückner (in Iphigenie), Gina Haller (in Die Jüdin von Toledo and Hamlet), Jens Harzer (in Penthesilea), Stefan Hunstein (in Plattform), Sandra Hüller (in Penthesilea and Hamlet)
Outstanding productions: Die Jüdin von Toledo (Director: Johan Simons), Der Hamiltonkomplex (Director: Lies Pauwels), Hamlet and Penthesilea (Director: Johan Simons), Die Philosophie im Boudoir (Director: Herbert Fritsch), Iphigenie (Director: Dušan David Pařízek), Orestes in Mosul (Director: Milo Rau), Plattform (Director: Johan Simons)
All information about the 2019/2020 season in our newspaper!
+++ UNESCO Immaterielles Kulturerbe +++
Deutschland hat seine Theater- und Orchesterlandschaft unter dem Titel "Theatres and Orchestras in Germany and their socio-cultural spaces" bei der UNESCO für die Eintragung in die Repräsentative Liste des Immateriellen Kulturerbes der Menschheit vorgeschlagen. Die Entscheidung fällt im Dezember 2019.
mehr erfahren
Star im Film und Theater: Sandra Hüller
Sprache ist seine Welt: Jens Harzer