The name URBANATIX has been synonymous with modern street acrobatics for more than ten years and has meanwhile achieved Europe-wide appeal with the annual large stage productions in the Jahrhunderthalle Bochum. The URBANATIX ensemble reacted to the Corona-related cancellation of shows since 2020 with its strongest weapon: creativity.
Thus, in the middle of the pandemic, the idea was born to use the charisma of URBANATIX and the young diversity and creativity bundled in the project to develop a cinematic homage to the home of URBANATIX, the city of Bochum - fitting for the 700th anniversary of the city. With the energetic, 20-minute short film "URBANATIX HOME", the URBANATIX ensemble turned the whole of Bochum into its stage and staged its urban environment cinematically in a completely new and forward-looking way.
Originally conceived as a creative alternative for the play-free year, the film now becomes the basis for an extraordinary stage project at the Schauspielhaus Bochum: in an intimate URBANATIX special edition entitled "URBANATIX HOME - on stage", the elements of film, dance, music, street style and new circus merge on stage at a top international level. The iconic images of the film become the backdrop and stimulus for the exuberant expressiveness of a young and multicultural ensemble of musicians, dancers, artists and word acrobats, who approach the concept of "home" with their very own perspectives and life paths.
more
less
URBANATIX HOME – on stage
Director, Artistic Director: Christian Eggert, Frank Hörner
Project Management: Carolin Hensel-Lippold, Sebastian Gies
With: Daniel Bendtsen, Jonathan Bendtsen, Joanna Mae Escobar, Varo Hernandez, Guillaume Karpowicz, Felix Küpper, TK alias Takudzwa Madaka , Paul Davis Newgate, Solomon Quaynoo, Nuria Salgado-Mages, Oskar Skrypko, Johanna Stein, Jonas Wilms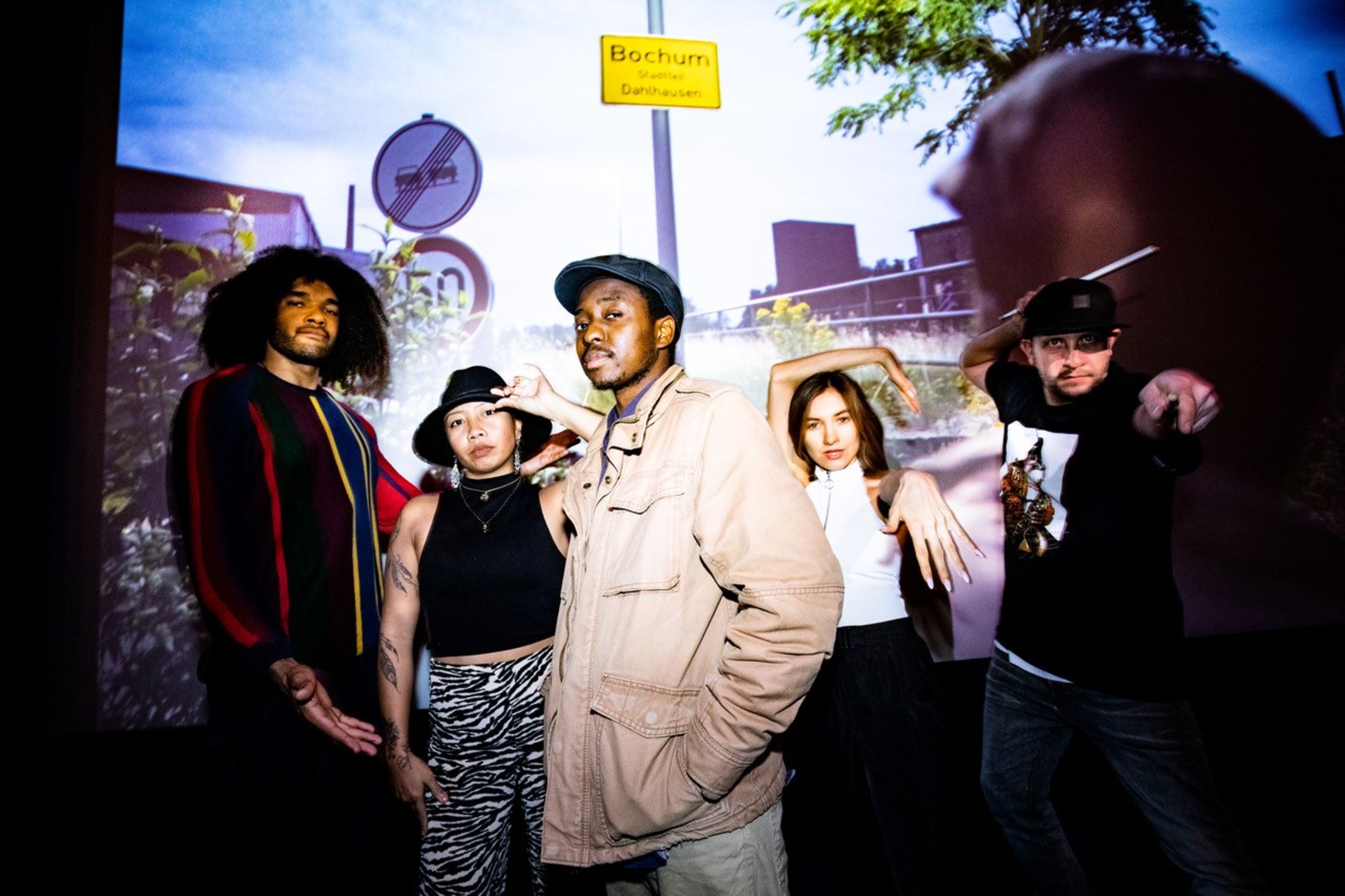 Team:
Director, Artistic Director: Christian Eggert, Frank Hörner
Project Management: Carolin Hensel-Lippold, Sebastian Gies
Visual Media: Dustin Janczewski, Jerome Krüger
Musical Direction: Sebastian Maier
Choreography: Natalia Nowakowski
Costume: Jana Januschweski-Moze
Technical Direction URBANATIX : Andreas Jüngermann, NeMedia
Light Operating URBANATIX : Malte Lehmann, NeMedia
Sound Operating URBANATIX: Peter Amoneit
Cast:
Main Character: TK alias Takudzwa Madaka
Schleuderbrett: Daniel Bendtsen, Jonathan Bendtsen
Dance: Joanna Mae Escobar, Felix Küpper, Paul Davis Newgate, Solomon Quaynoo, Nuria Salgado-Mages
Flatland-BMX: Varo Hernandez
Diabolo: Guillaume Karpowicz
Chinese Mast: Oskar Skrypko
Cello: Johanna Stein
Drums & Percussion: Jonas Wilms