Irgendwann beginnt das Erkennen. Alfred Ill entscheidet sich, Verantwortung zu übernehmen. Wofür genau, das lasst er offen. Aber er gesteht, zerbrechlich vor Zorn: "Also gut, ich bin's!" Zugleich konfrontiert er die Menschen Güllens auch mit ihrer Verstricktheit in die Geschichte der Schuld und Verschuldung, der Bereicherung und des hohlen Humanismus. "Ihr könnt Euch nicht langer raushalten. Ihr musst mich töten."
Zuvor war Claire Zachanassian zurück ins Dorf gekommen. Sie fordert Gerechtigkeit und ist bereit, eine Milliarde für Ills Tod zu bezahlen. Einst waren Ill und Claire ein Liebespaar. Als Claire schwanger wird, lasst er sie fallen, und mit ihm verstößt sie das ganze Dorf. Dieser Moment sollte ihr restliches Leben bestimmen. Jetzt tritt Claire wieder in Erscheinung, sie bleibt nicht langer unsichtbar.
Ausgehend von Claire und Ill stellt sich die Ordnung radikal auf den Kopf – und wieder zurück auf die Füße. Wie viel Vergeltung rechtfertigt die Tat? Was ist der Unterschied zwischen Rache und Gerechtigkeit? Und wie wird aus der Betroffenen eine Täterin?
Patrycia Ziółkowska und Sebastian Rudolph begeben sich zusammen mit der Musikerin Camilla Sparksss in Dürrenmatts Versuchsanordnung – 65 Jahre nach der Uraufführung.
In dieser besonderen Neuinterpretation des Regisseurs Nicolas Stemann, Co-Intendant des Schauspielhaus Zürich, werden alle mehr als 30 Rollen des Stucks von nur zwei Schauspieler*innen verkörpert – ein Schauspiel-Ereignis!
more
less
Duration: 2:15h, no break
Tags: #theatre
Der Besuch der alten Dame
by Friedrich Dürrenmatt
Director: Nicolas Stemann
With: Sebastian Rudolph, Patrycia Ziółkowska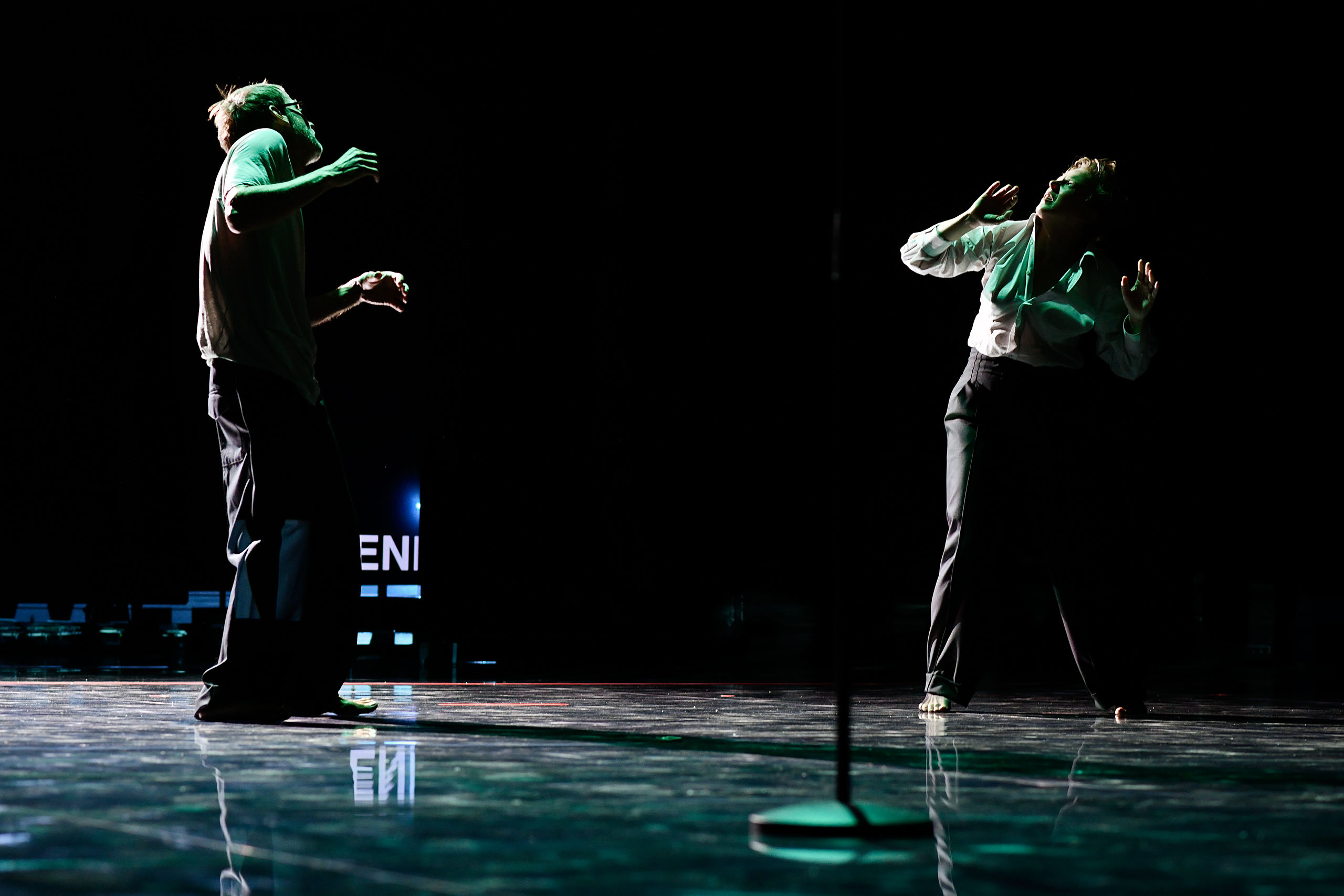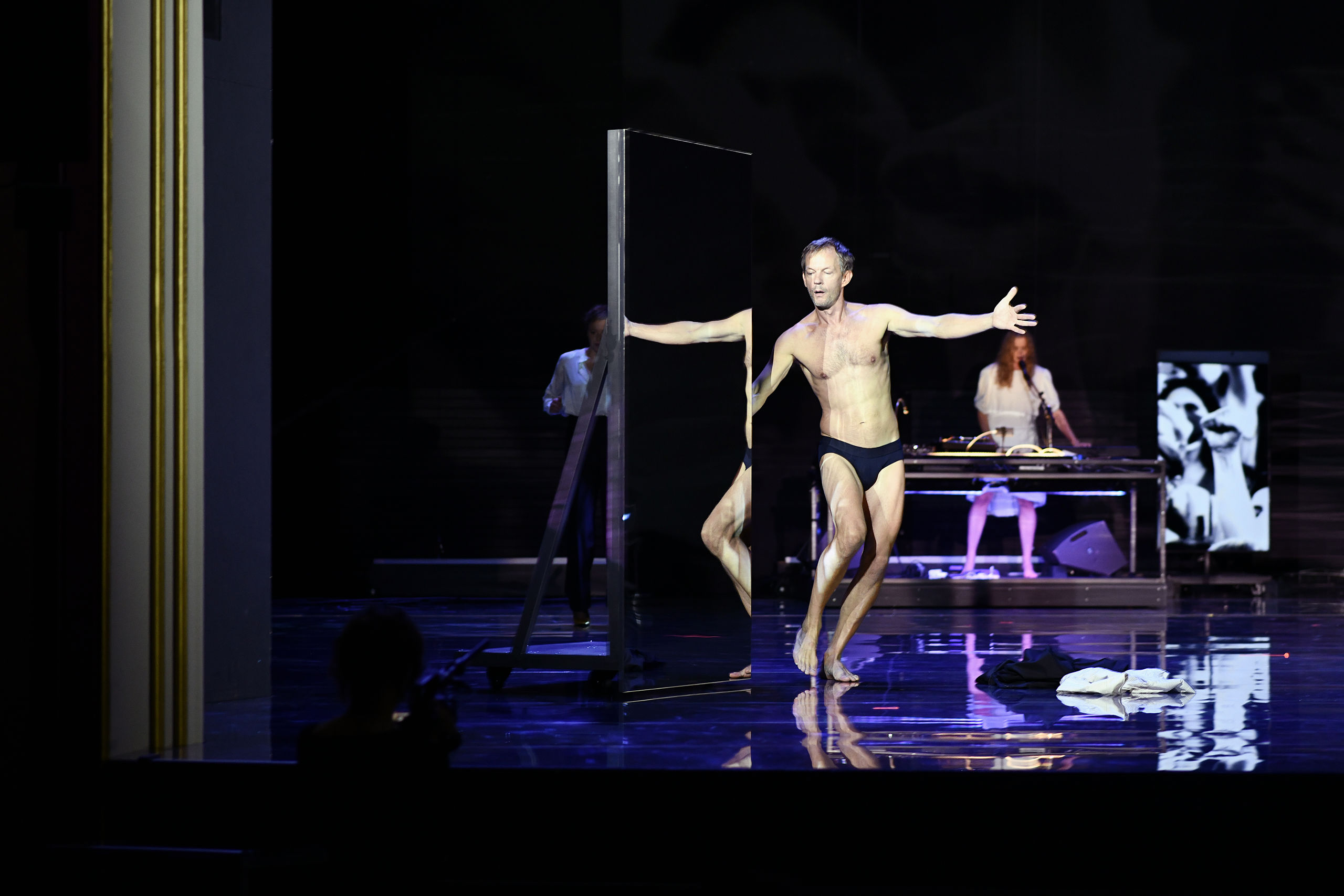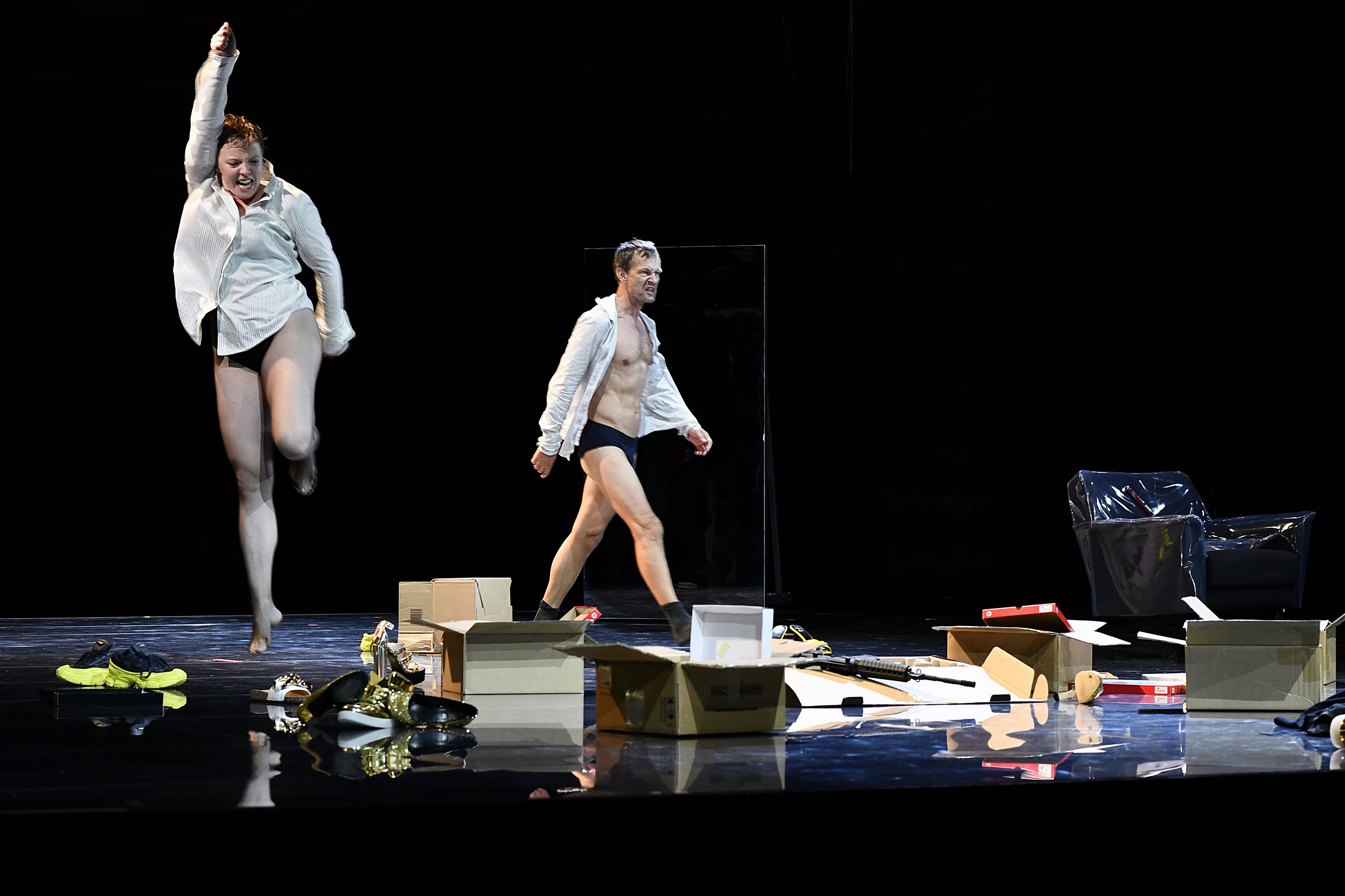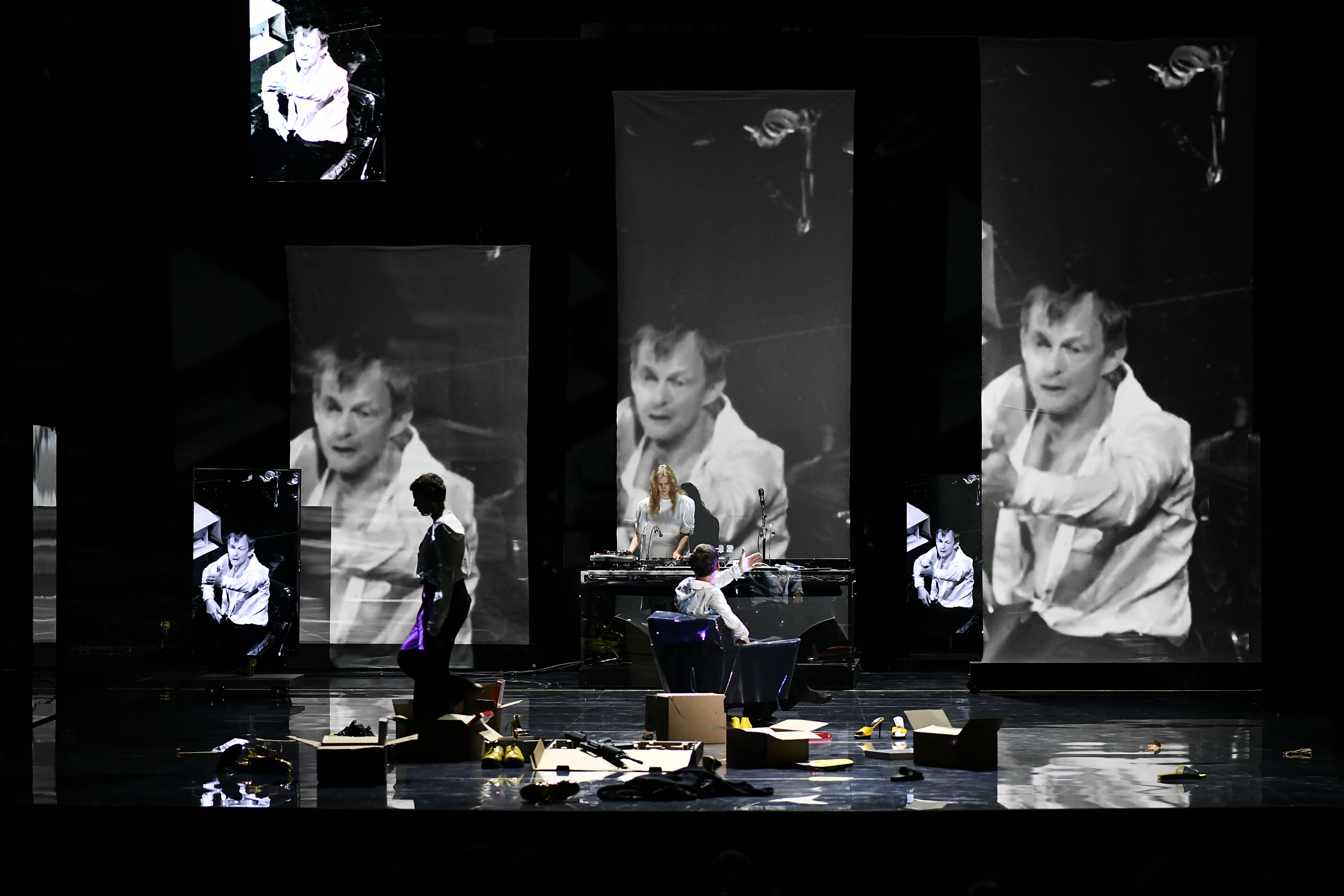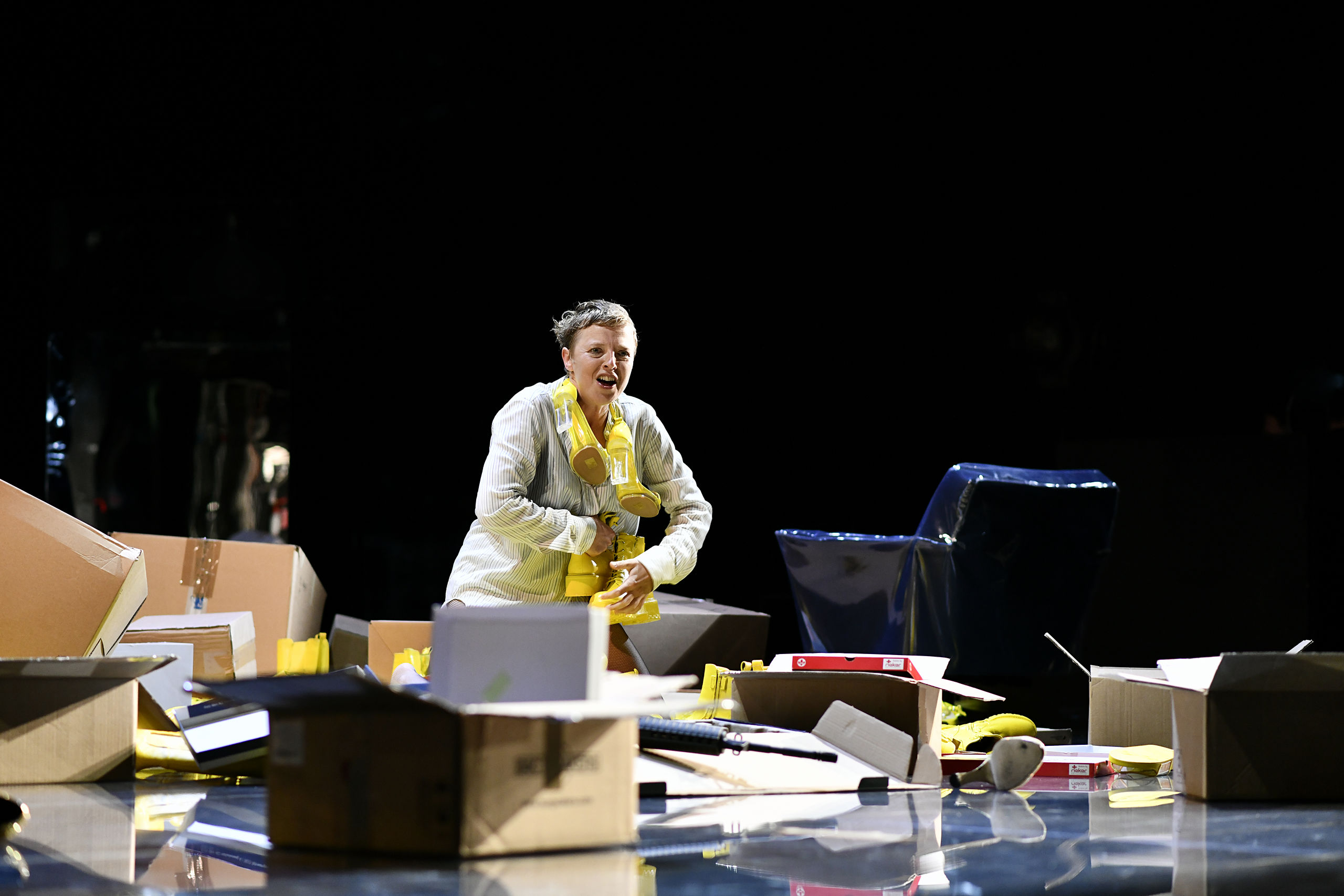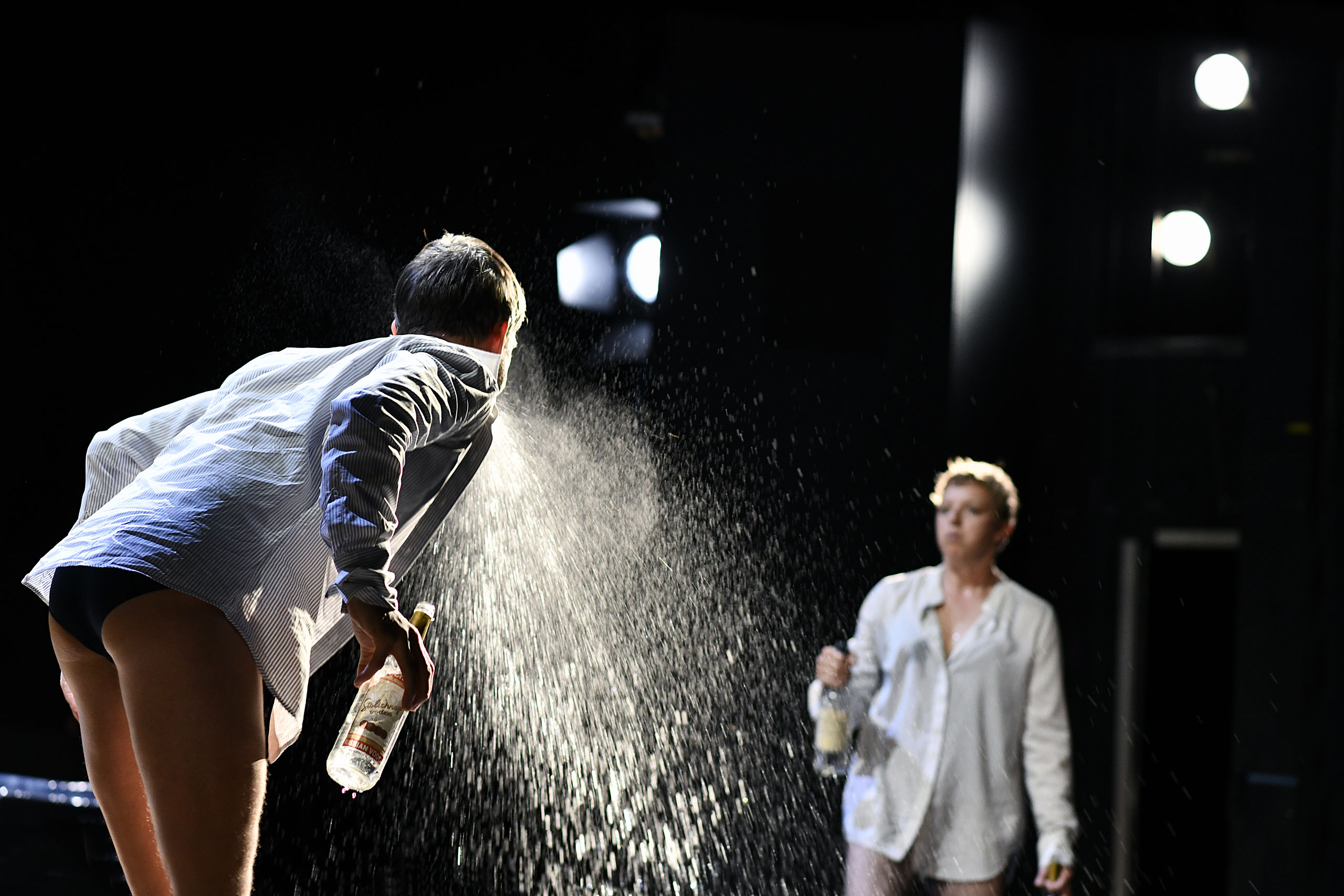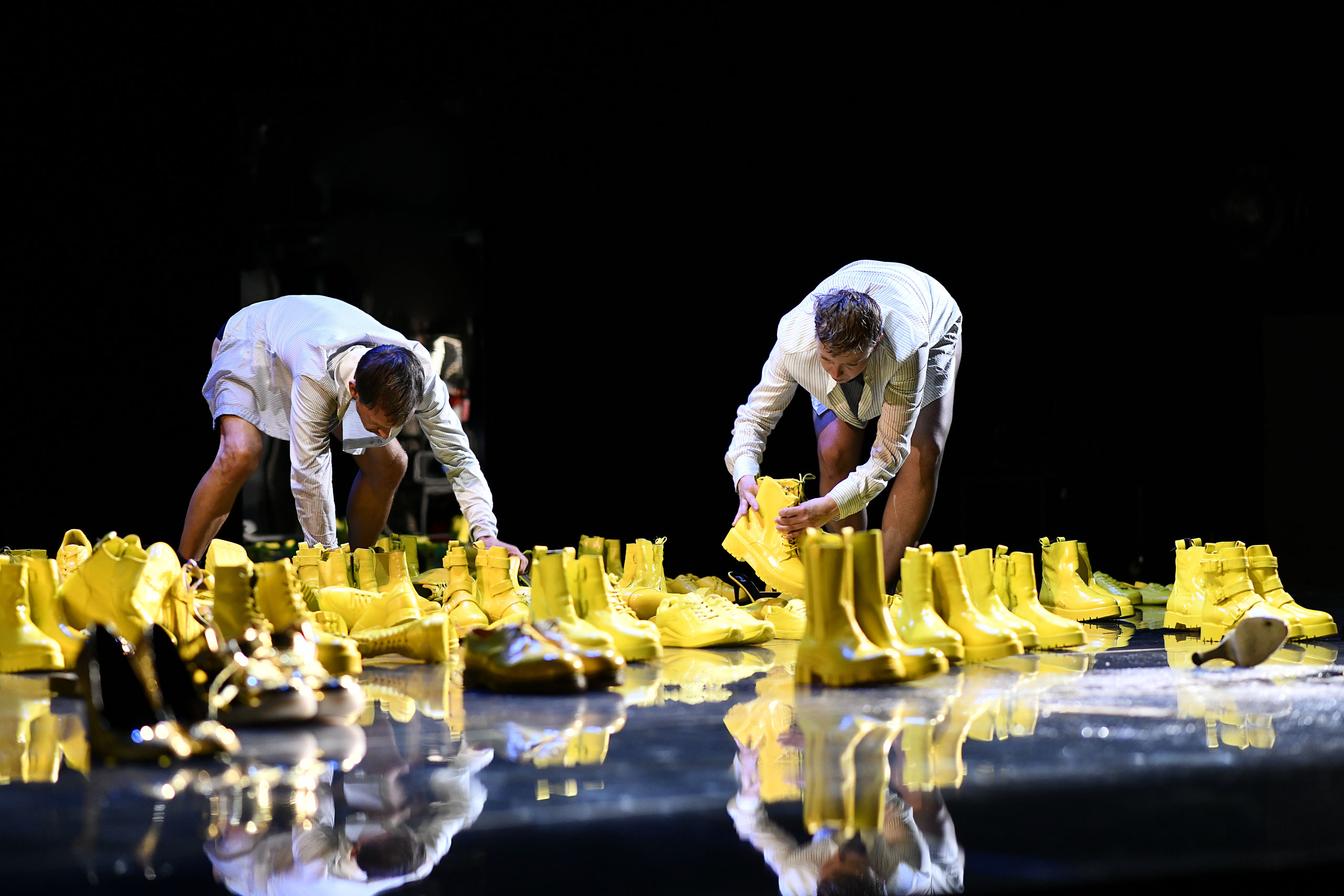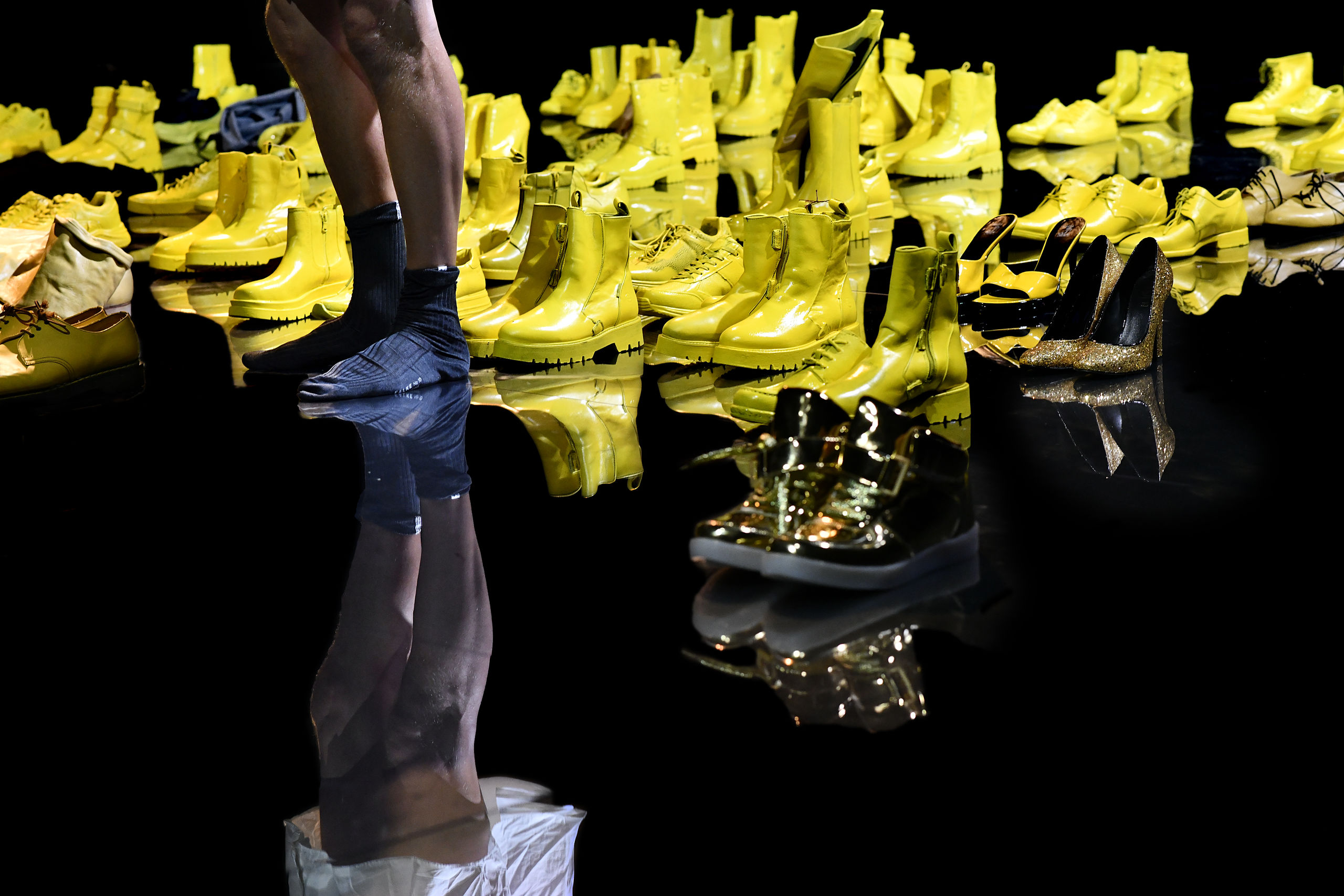 A production of Schauspielhaus Zürich, as part of "Transfer Zürich/Bochum"
Team:
Director: Nicolas Stemann
Stage Design, Video: Claudia Lehmann
Costume: Marysol del Castillo
Music: Camilla Sparksss
Light Design: Michel Güntert
Dramaturgy: Laura Paetau, Benjamin von Blomberg
Cast:
With: Sebastian Rudolph, Patrycia Ziółkowska