The American choreographer and dancer Trajal Harrell combines dance styles from different times and cultures into a unique language of movement full of references and humour. Elements of pop, fashion shows, theatrical poses and sculptural moments unite to profound reflections on body, culture and sexuality. For Bochum Harrell develops a new work especially for the legendary foyer of the Schauspielhaus: a Séance de travail.
What does the Bochum foyer have that the stage doesn't?
Trajal Harrell: I like that this place is so spectacularly unspectacular. This foyer has a great elegance, and I immediately thought of turning it into a catwalk. My work always starts on the catwalk.
What is so fascinating about the fashion world?
Trajal Harrell: At a certain point in my career I began to investigate the relationship between movements on the catwalk and contemporary dance. The spectacle of fashion began at the same place as the Corps de ballet: at the court of Louis XIV. I did a research project on "voguing", understood as a dance tradition that has acquired the language of fashion. I also dealt with Japanese Butoh dance, which unlike voguing is interested in things that are not glamorous or pretty: ill, handicapped, poor or weak people.
What does Séance de travail mean?
Trajal Harrell: Fashion designer Helmut Lang used this title for his fashion shows. I like the idea of a working process, and not only the show itself is in the foreground. I also like the playfulness of the word séance, since Butoh assumes that the dead dance through the bodies of the living. Séance de travail unintentionally seems to connect some of the important threads of my aesthetic interests.
You will work with dancers and actors.
Trajal Harrell: As a choreographer, a theatre is a completely different way of thinking about the audience and their expectations. The challenge is: how can you build a love relationship with an audience that may has no idea where you come from or what you've done so far?
more
less
Séance de travail
Choreografie, Regie, musikalisches Konzept: Trajal Harrell
With: William Cooper, Jia-Yu Corti, Dominik Dos-Reis, Rob Fordeyn, Ann Göbel, Trajal Harrell, Hanna Hilsdorf, Max Krause, Michael Lippold, Perle Palombe, Owen Ridley-DeMonick, Vânia Doutel Vaz, Ondrej Vidlar, Lukas von der Lühe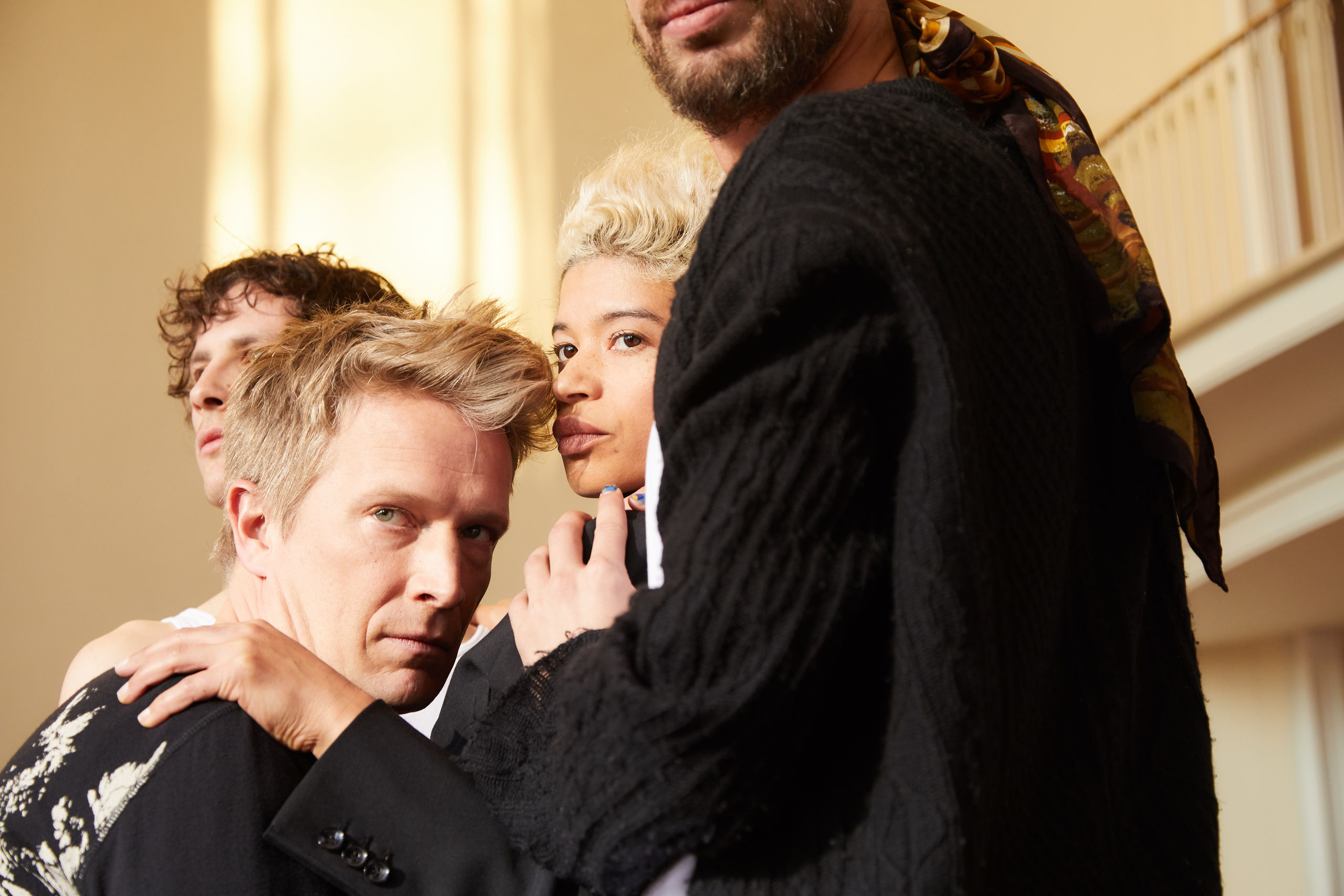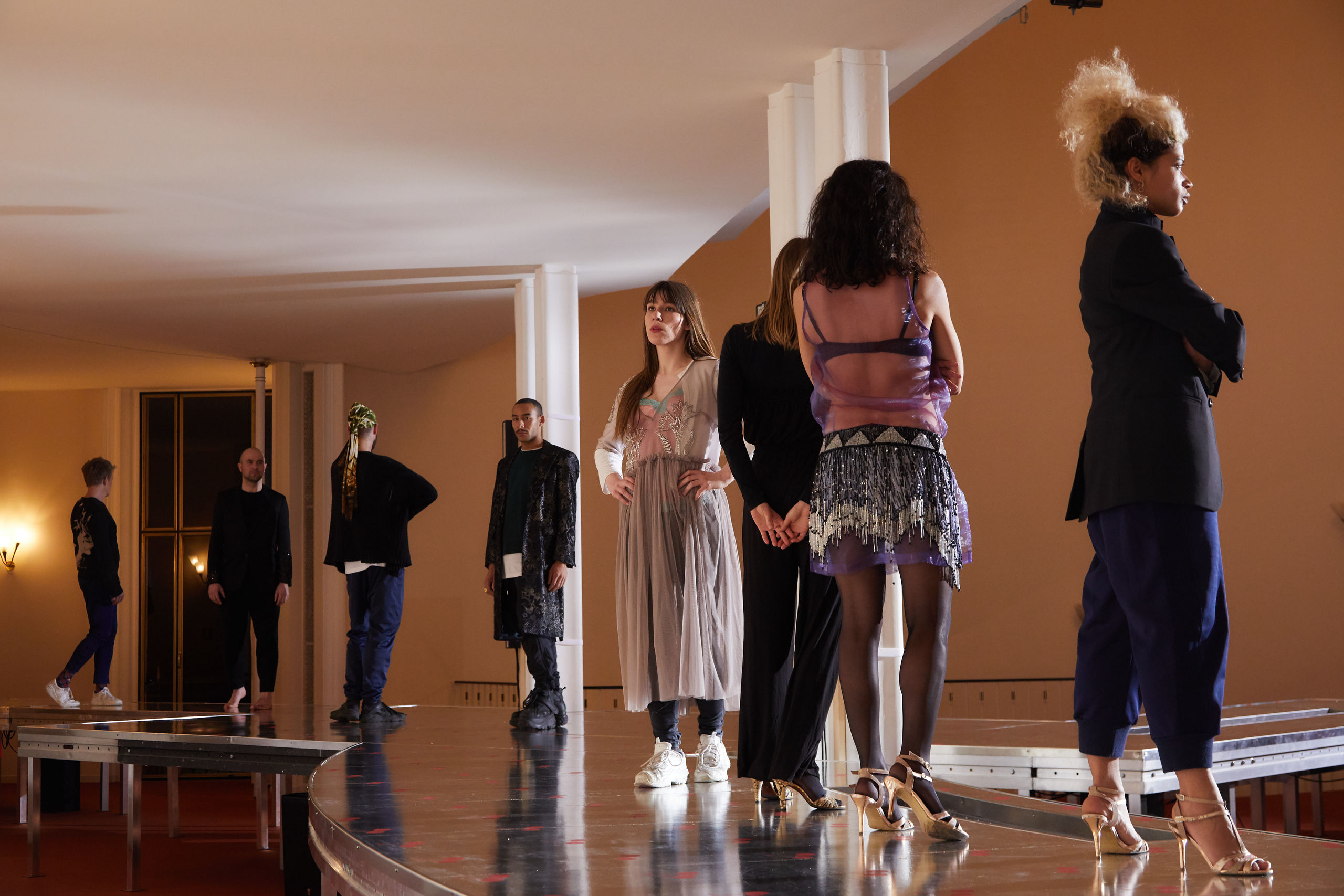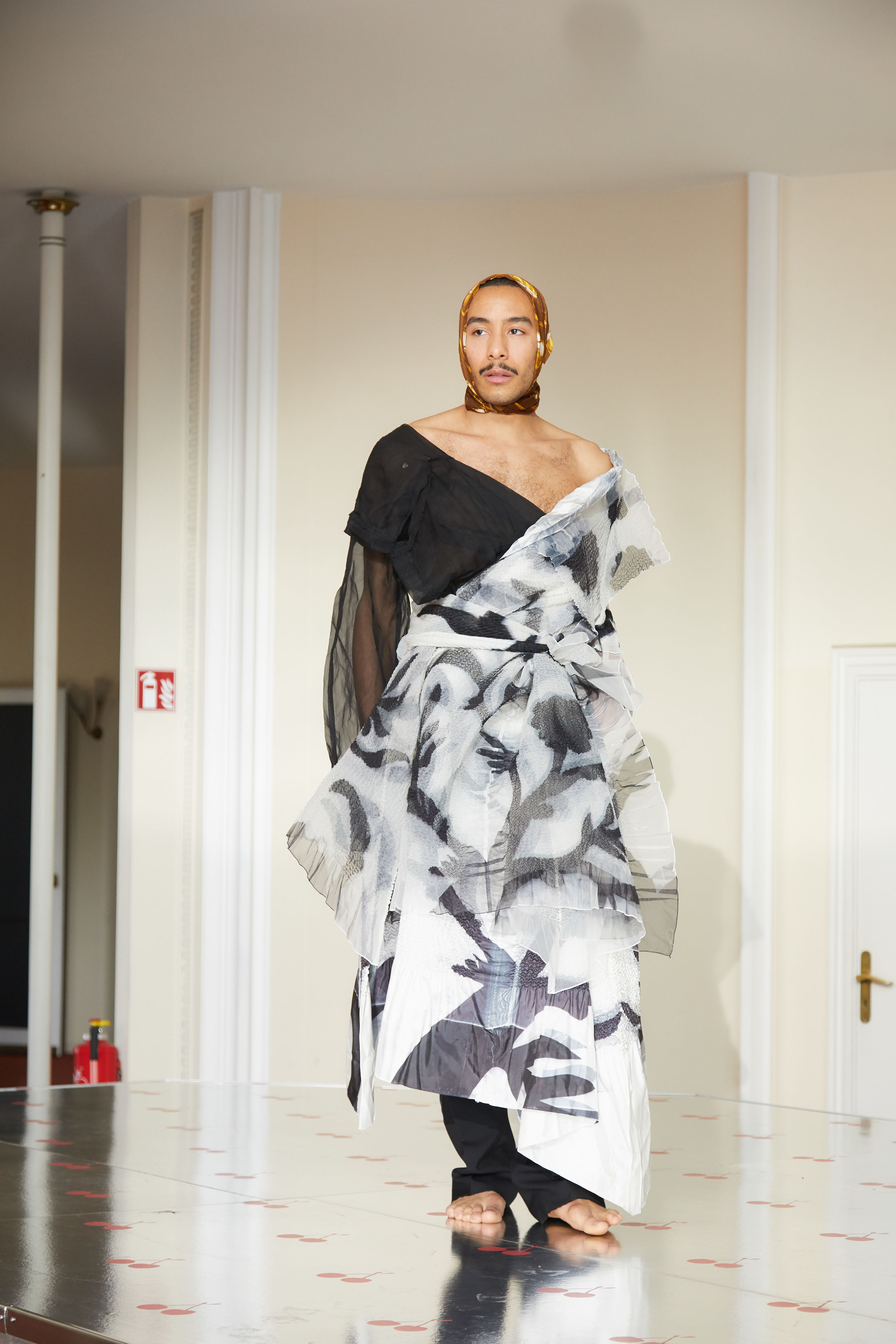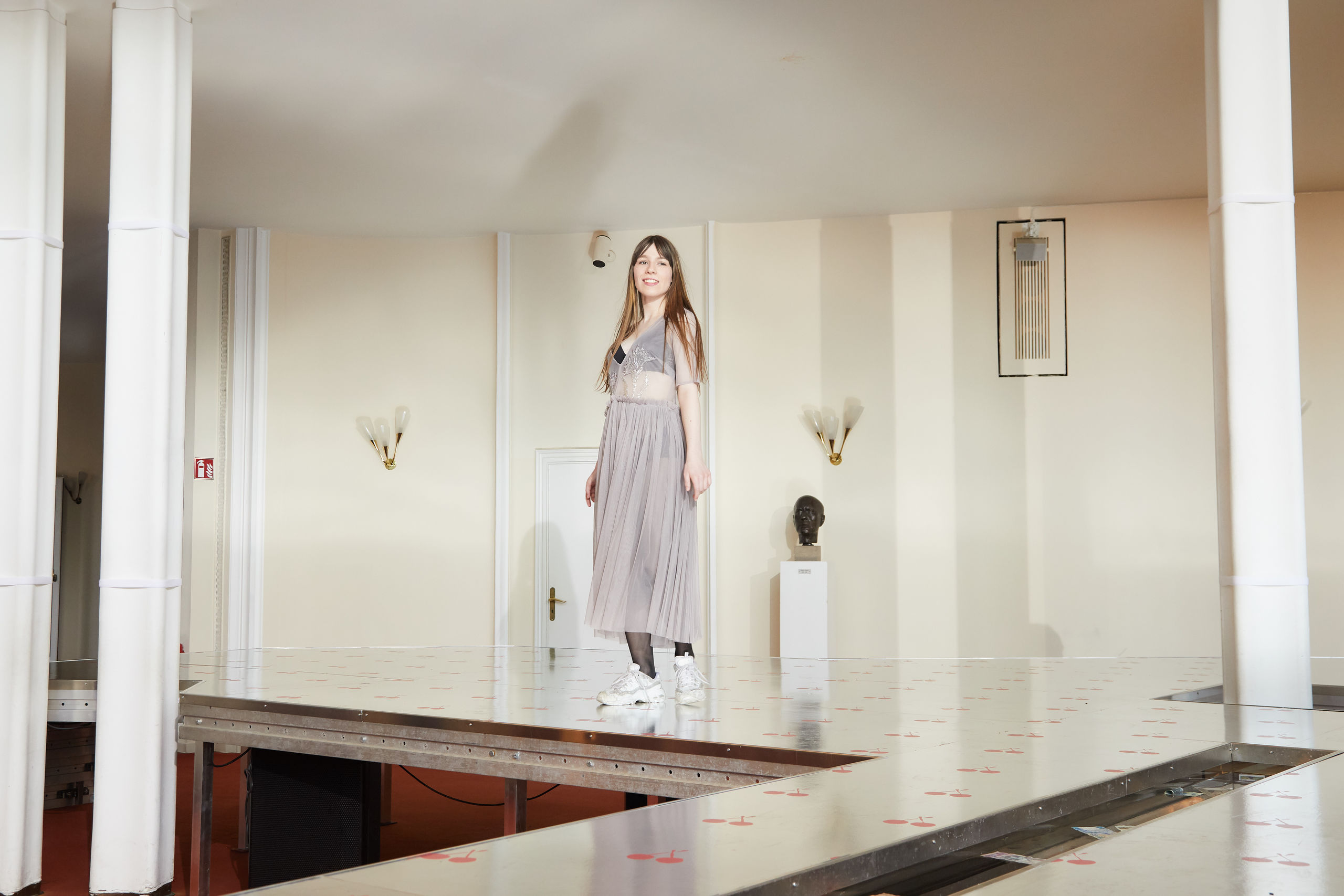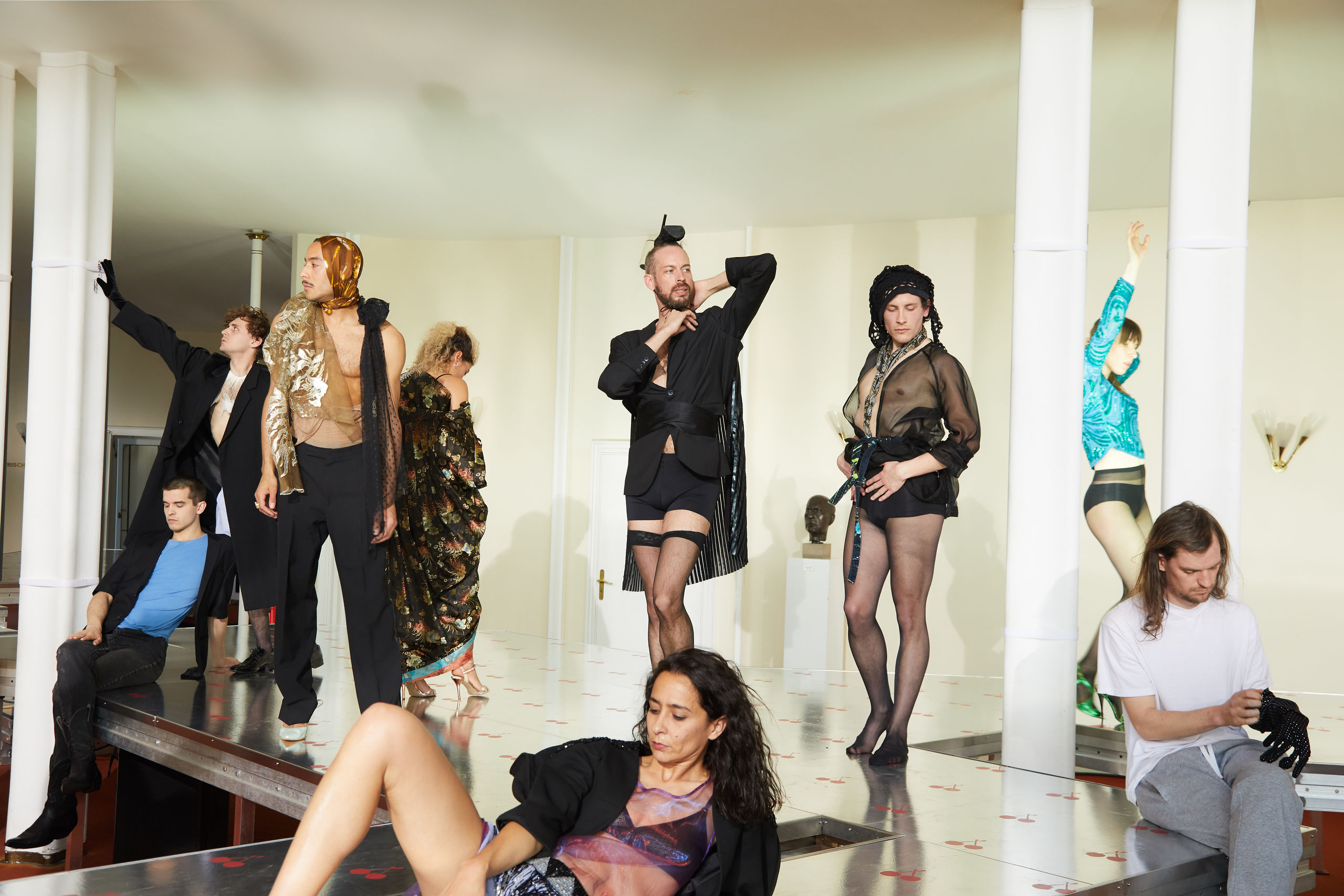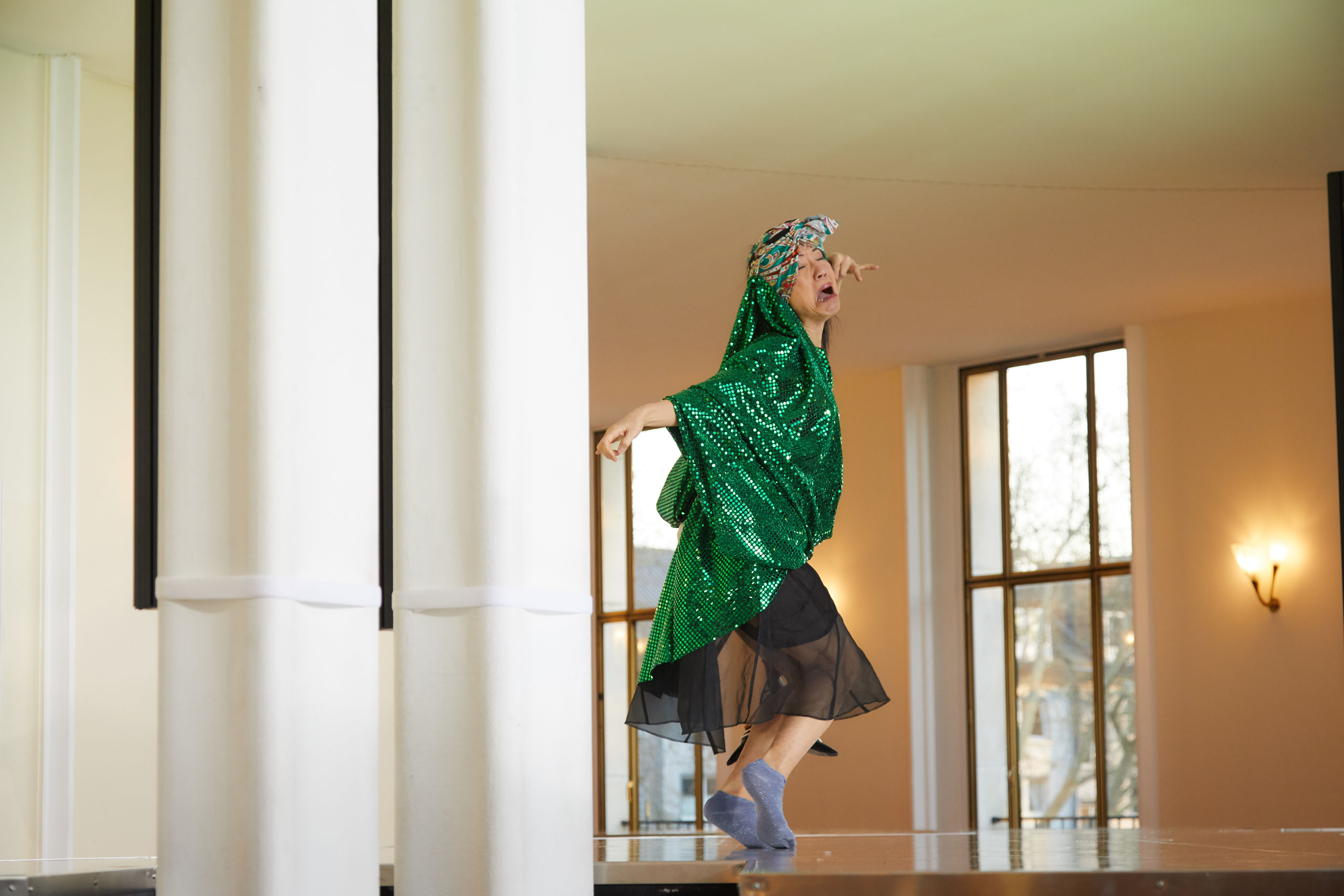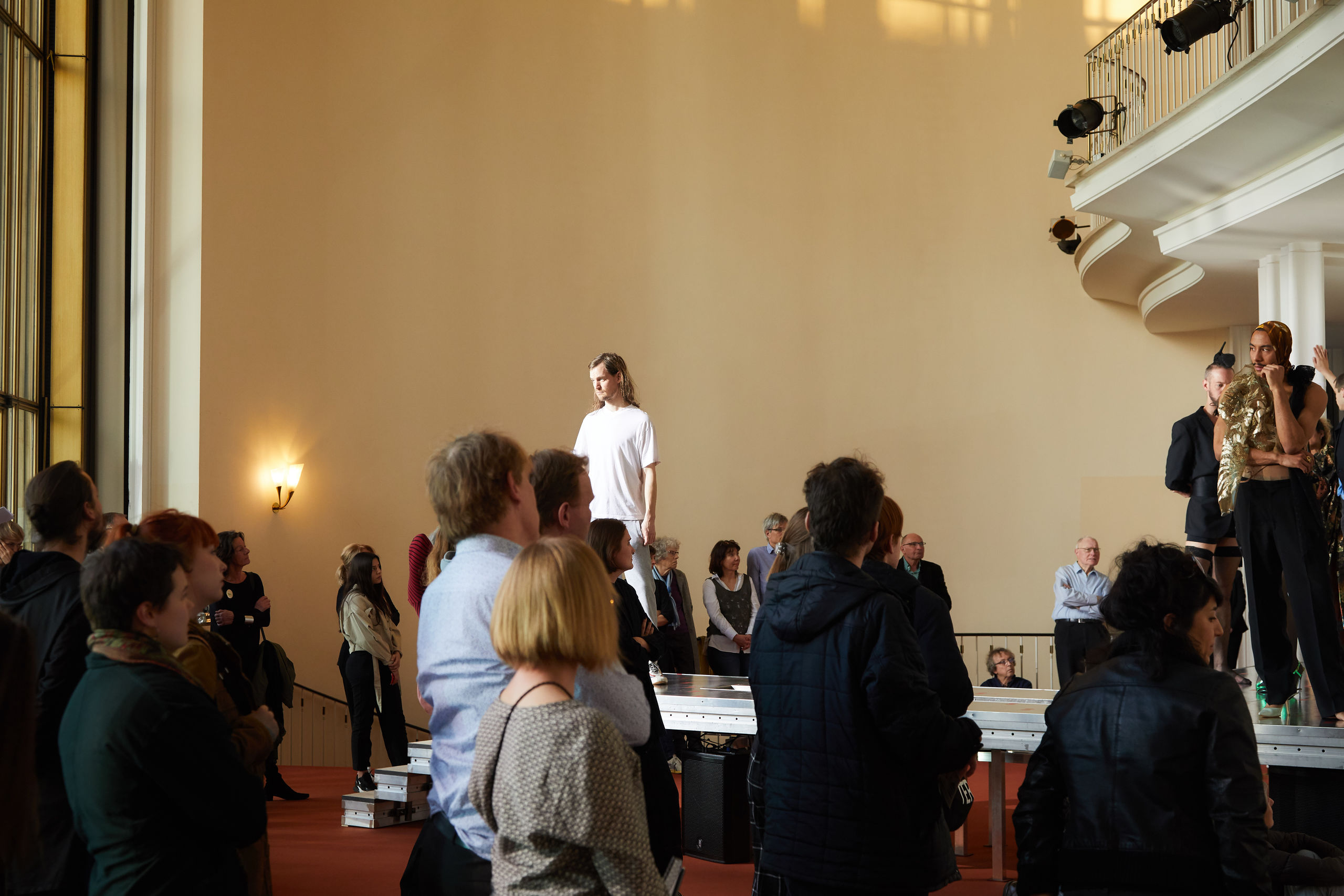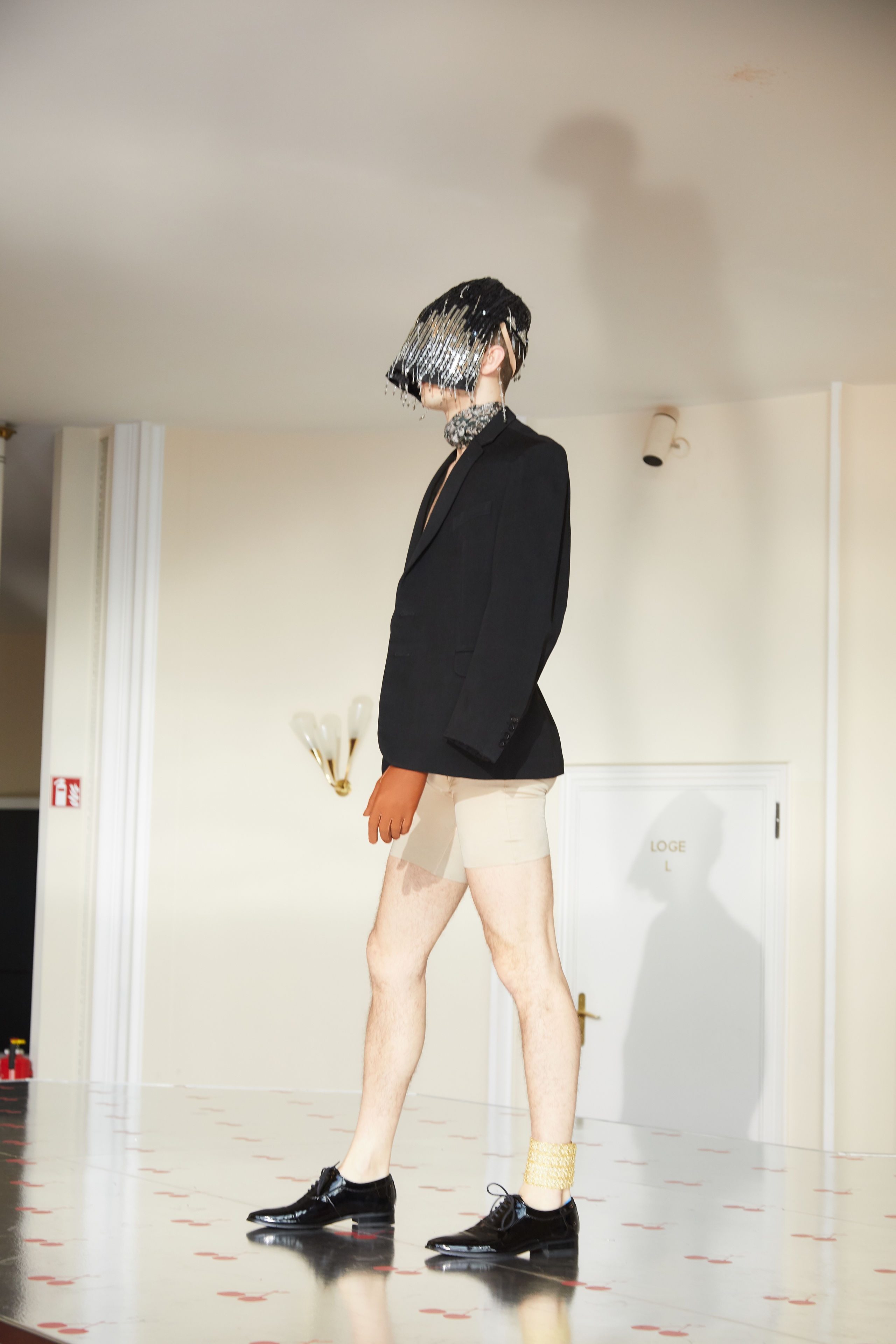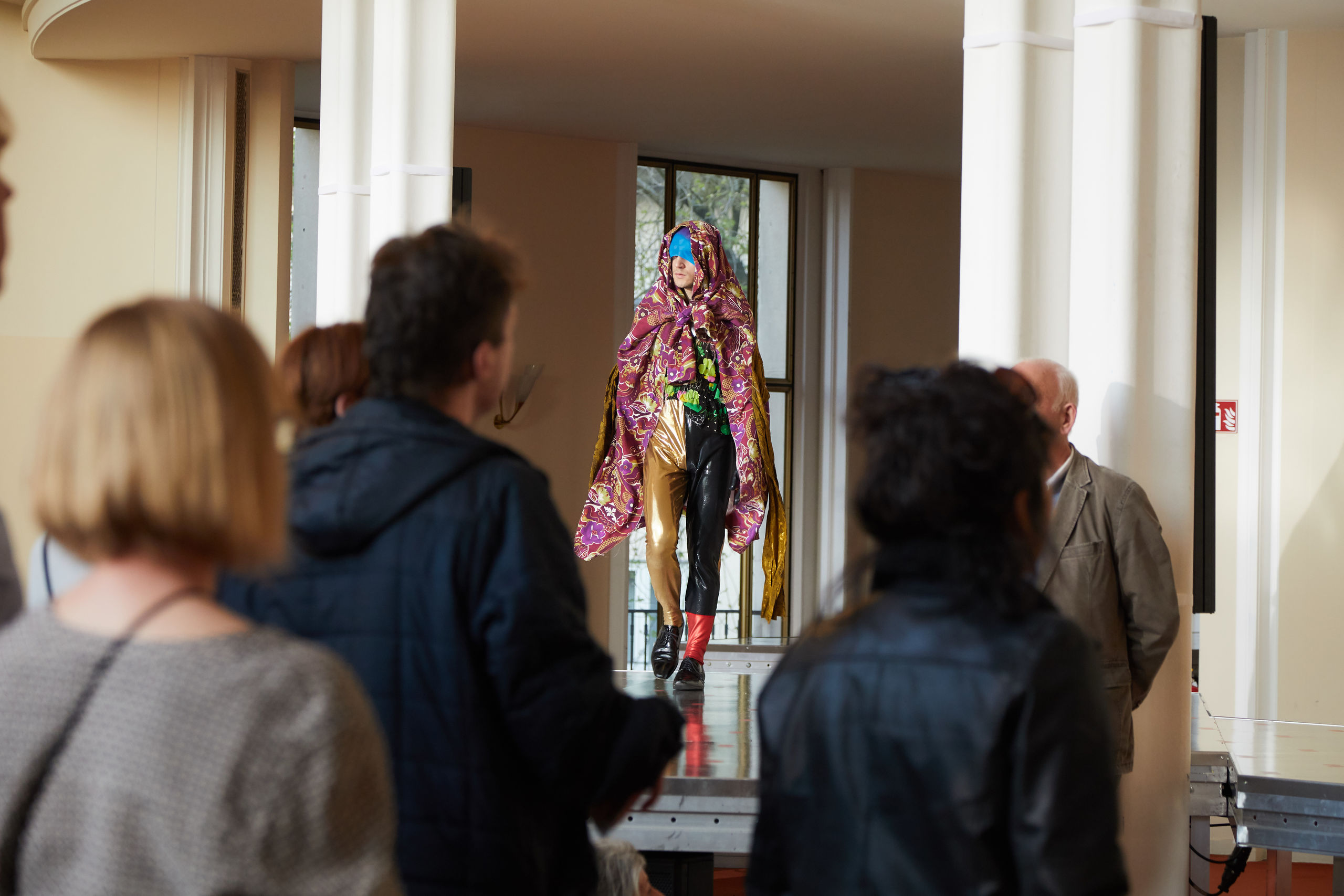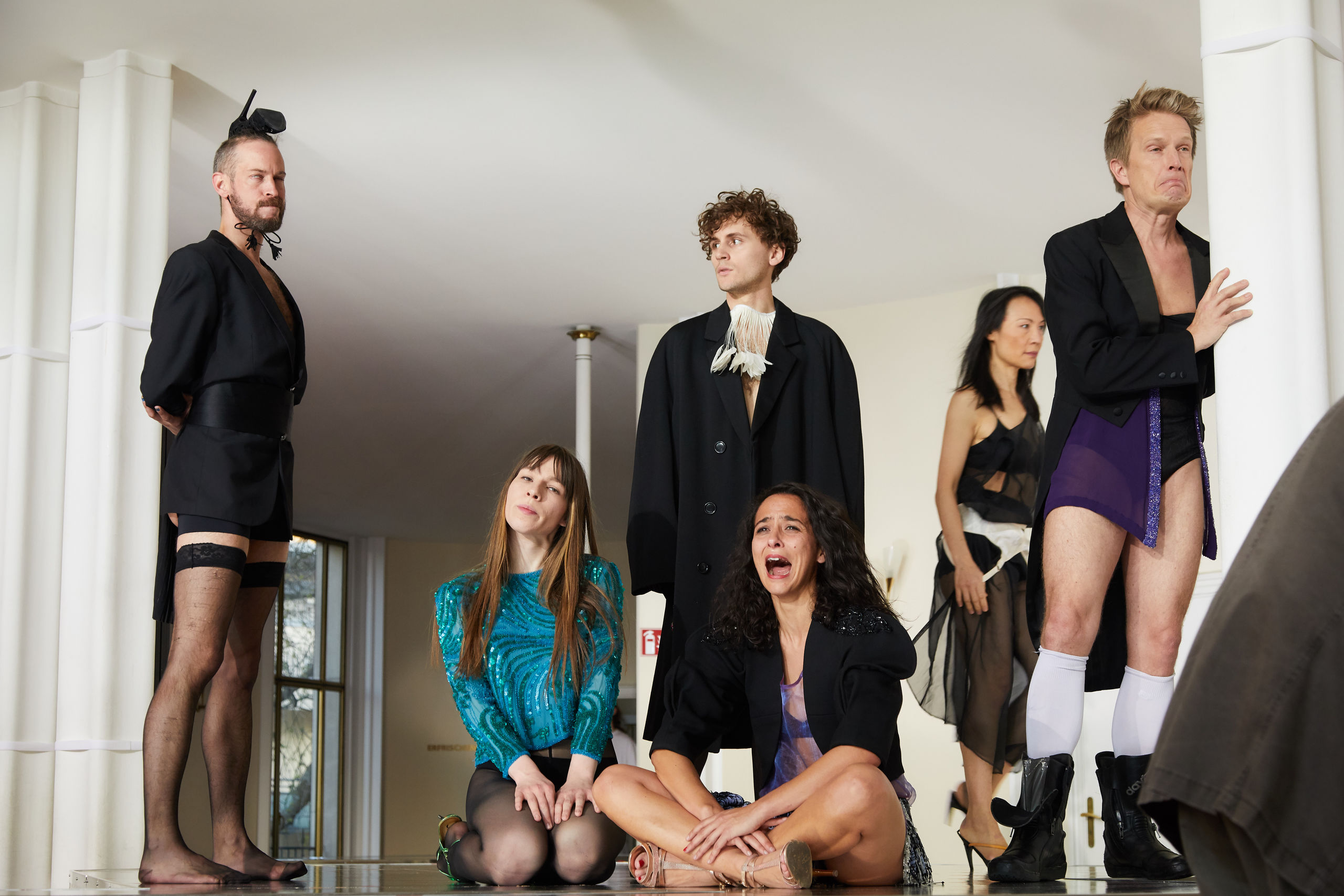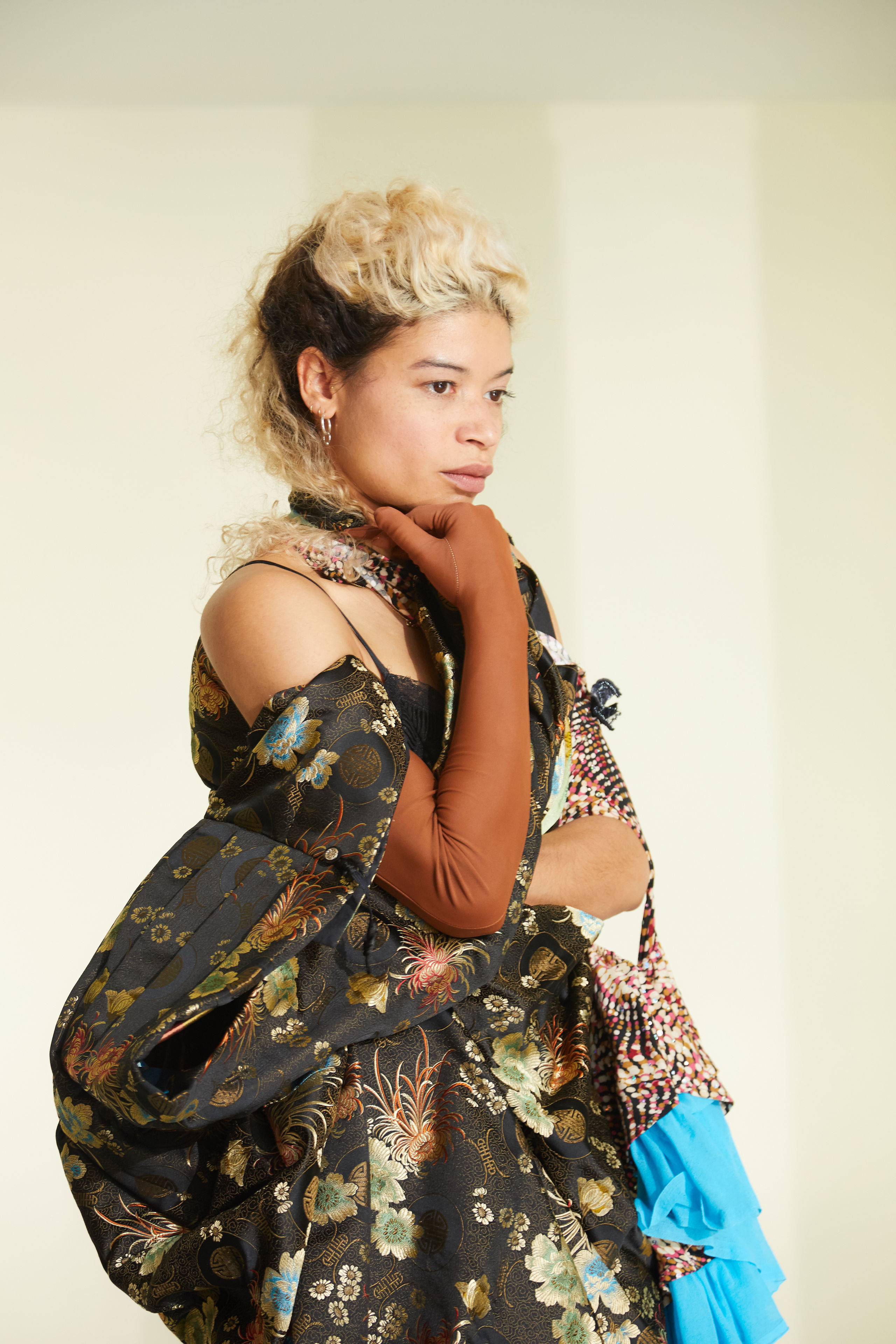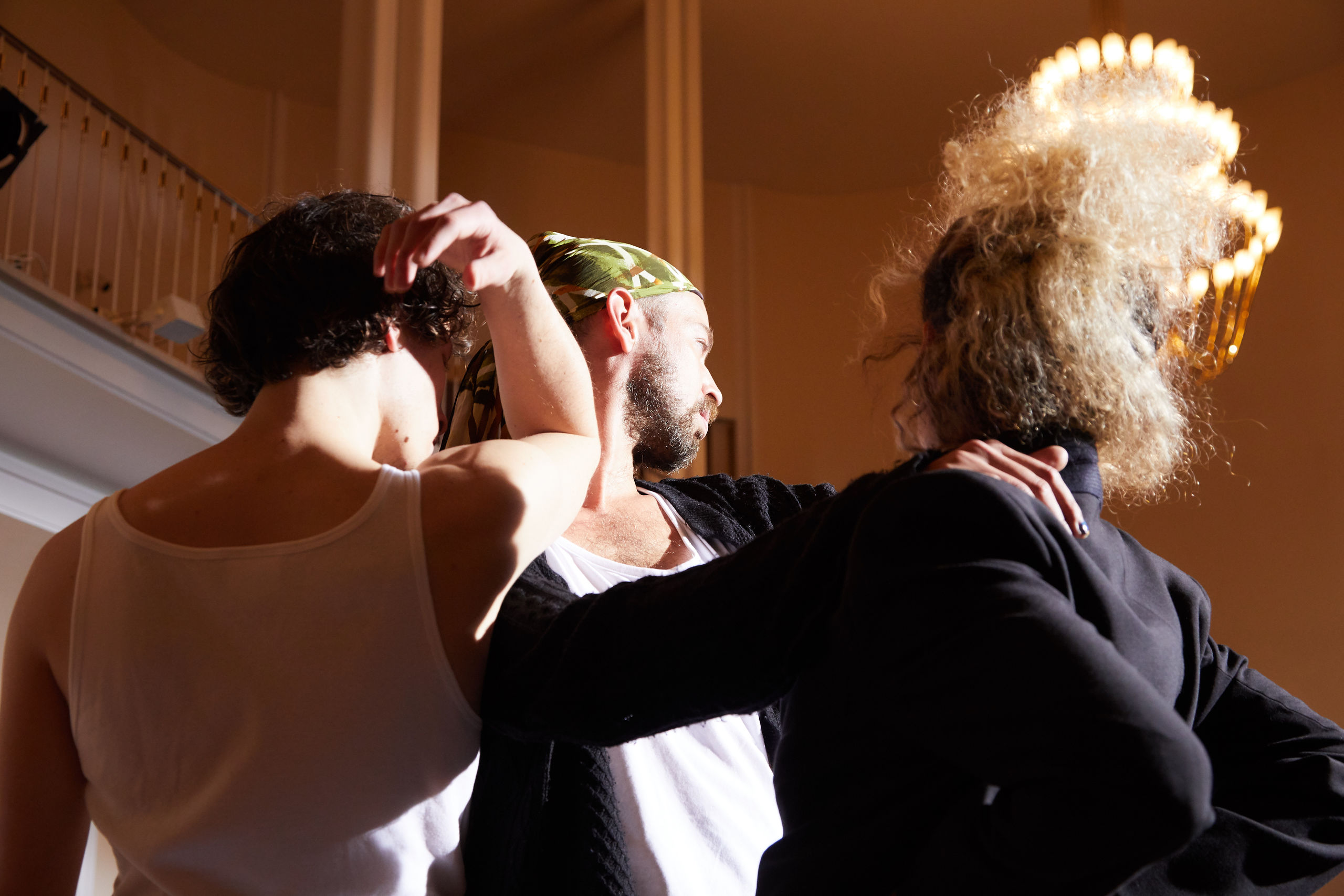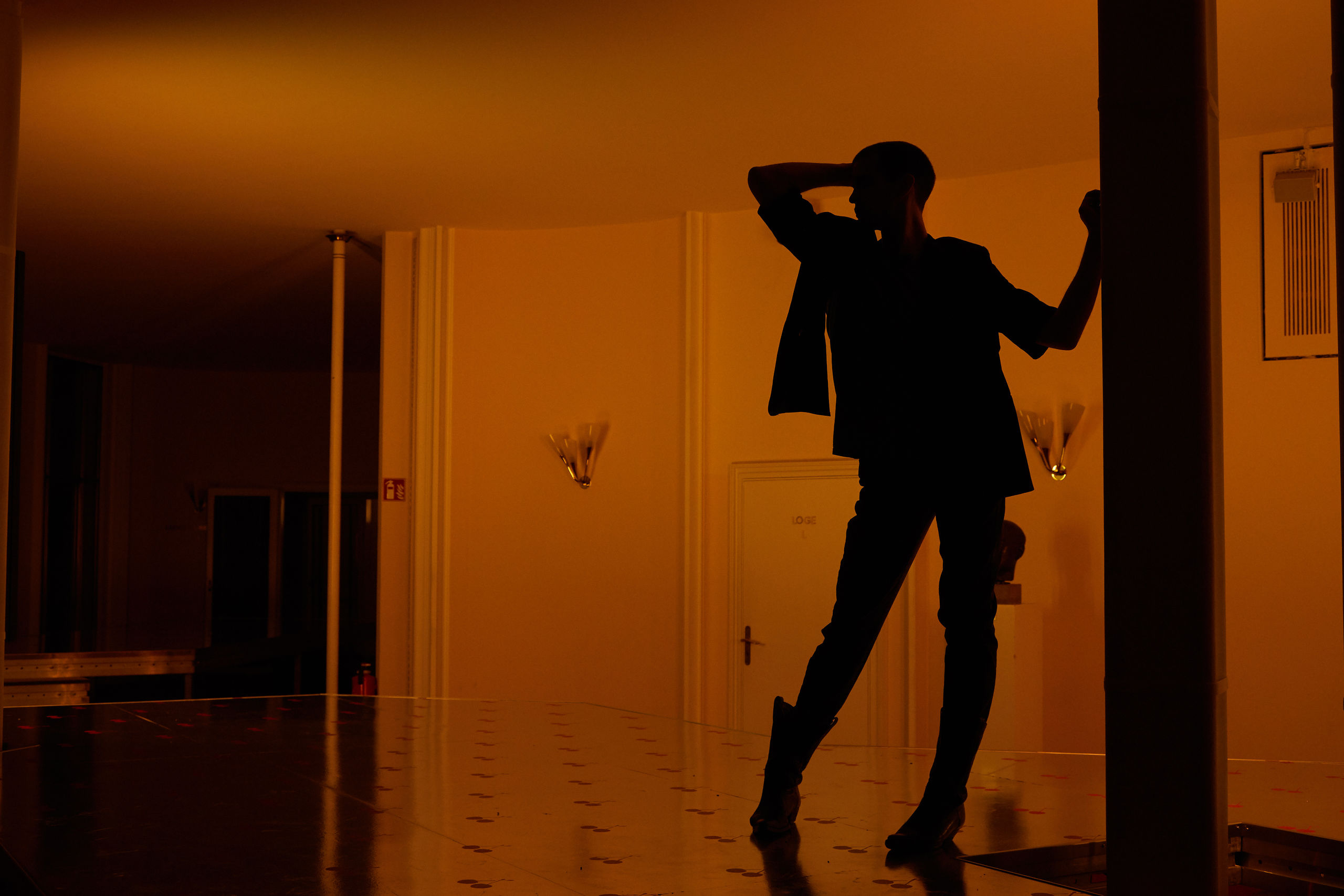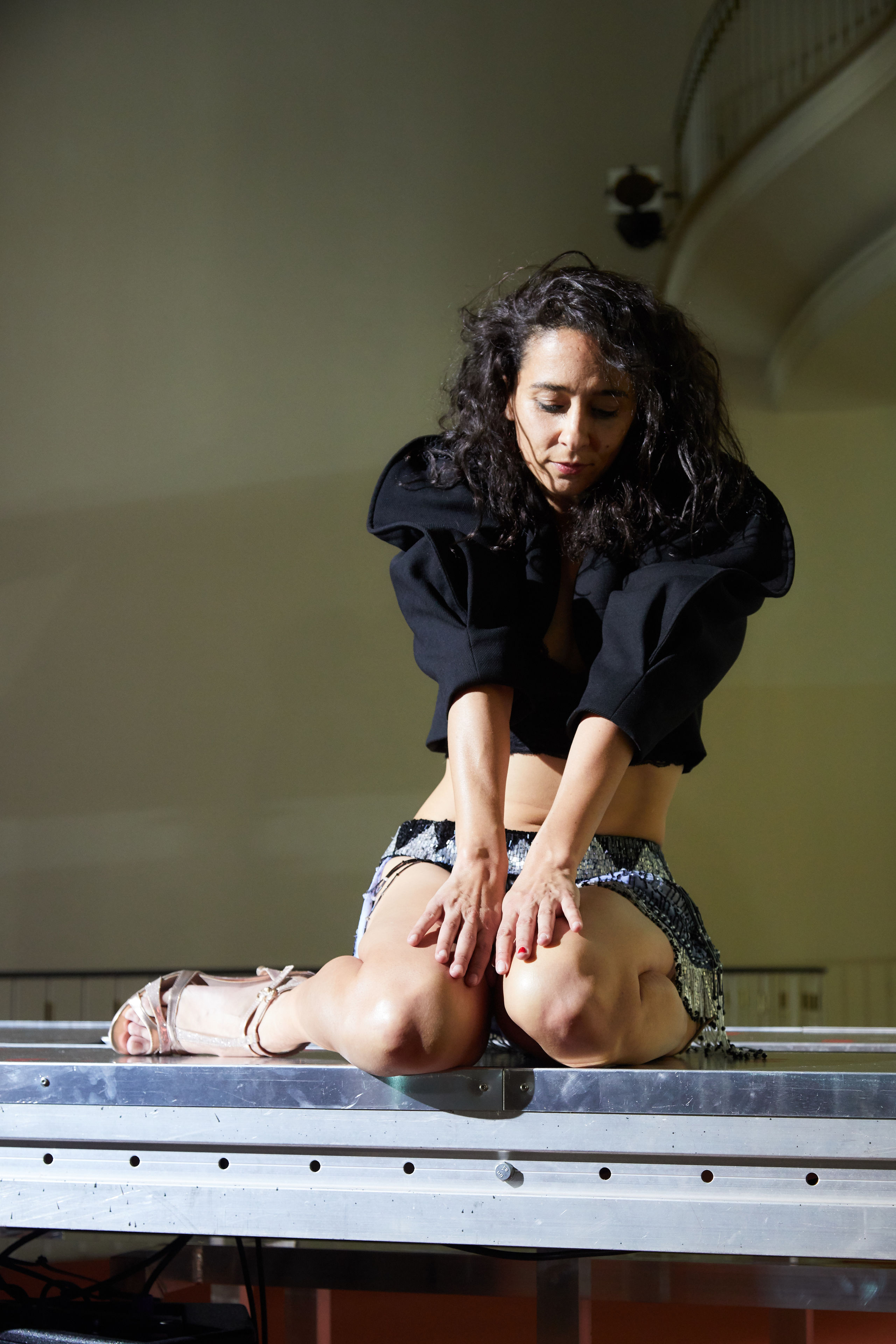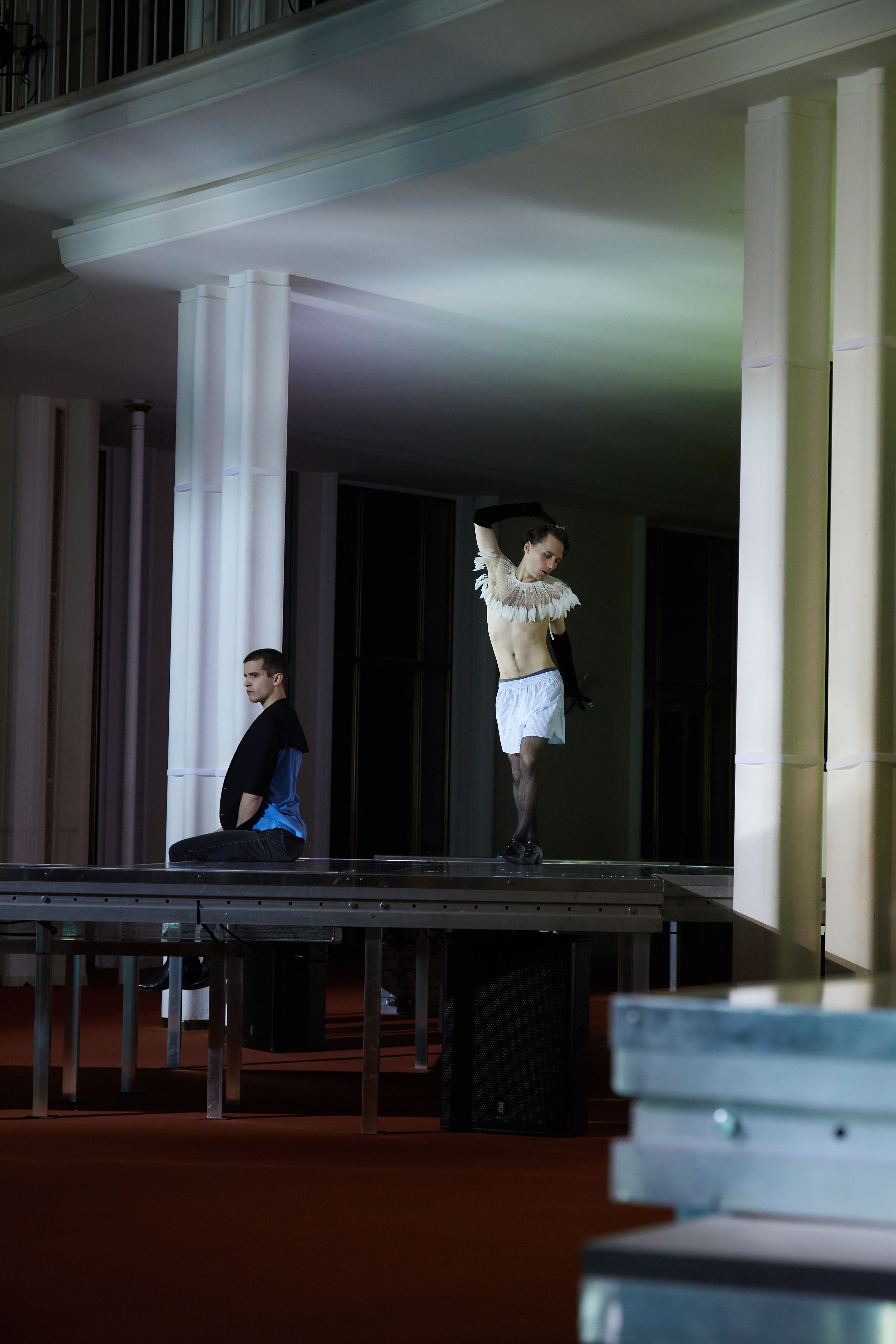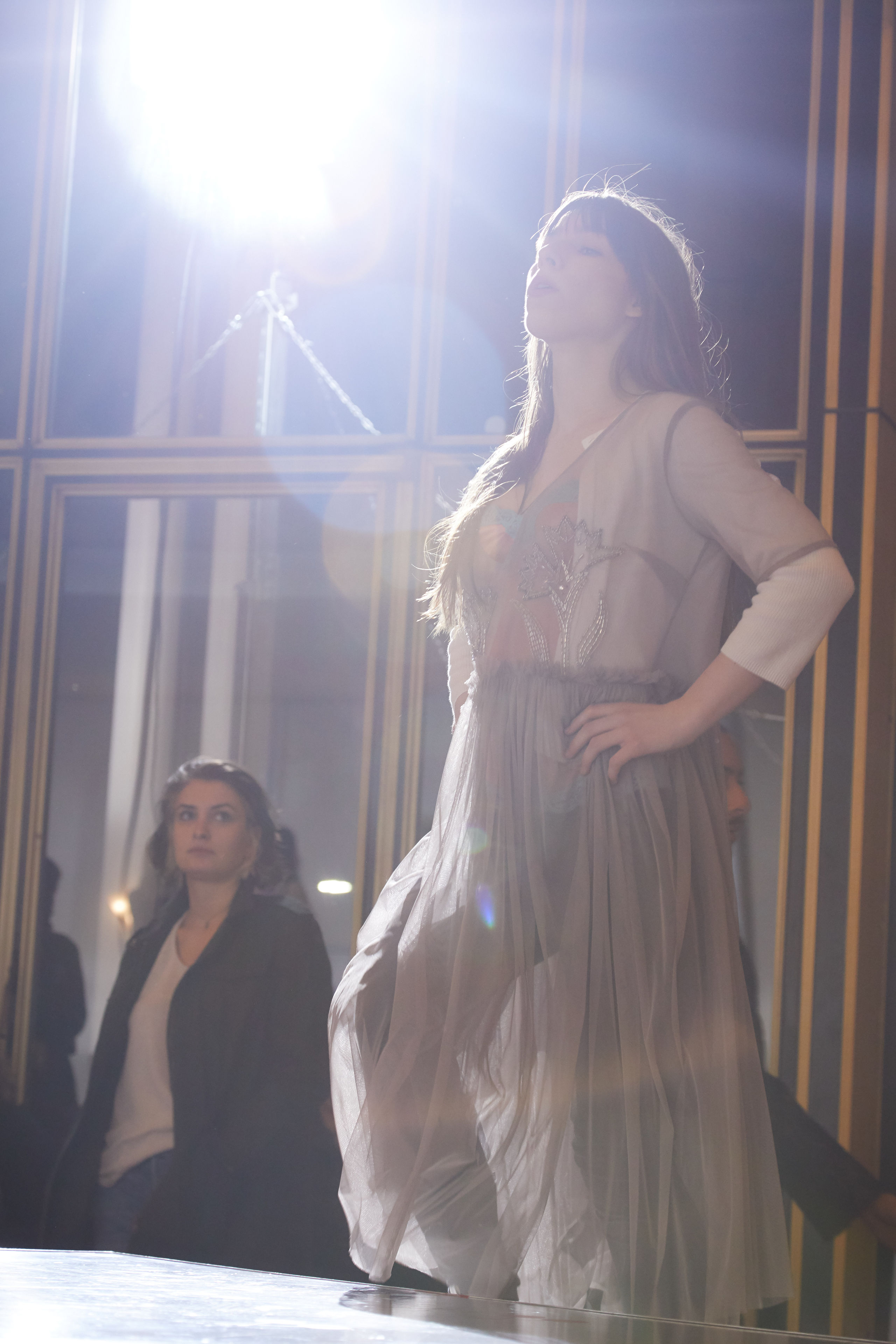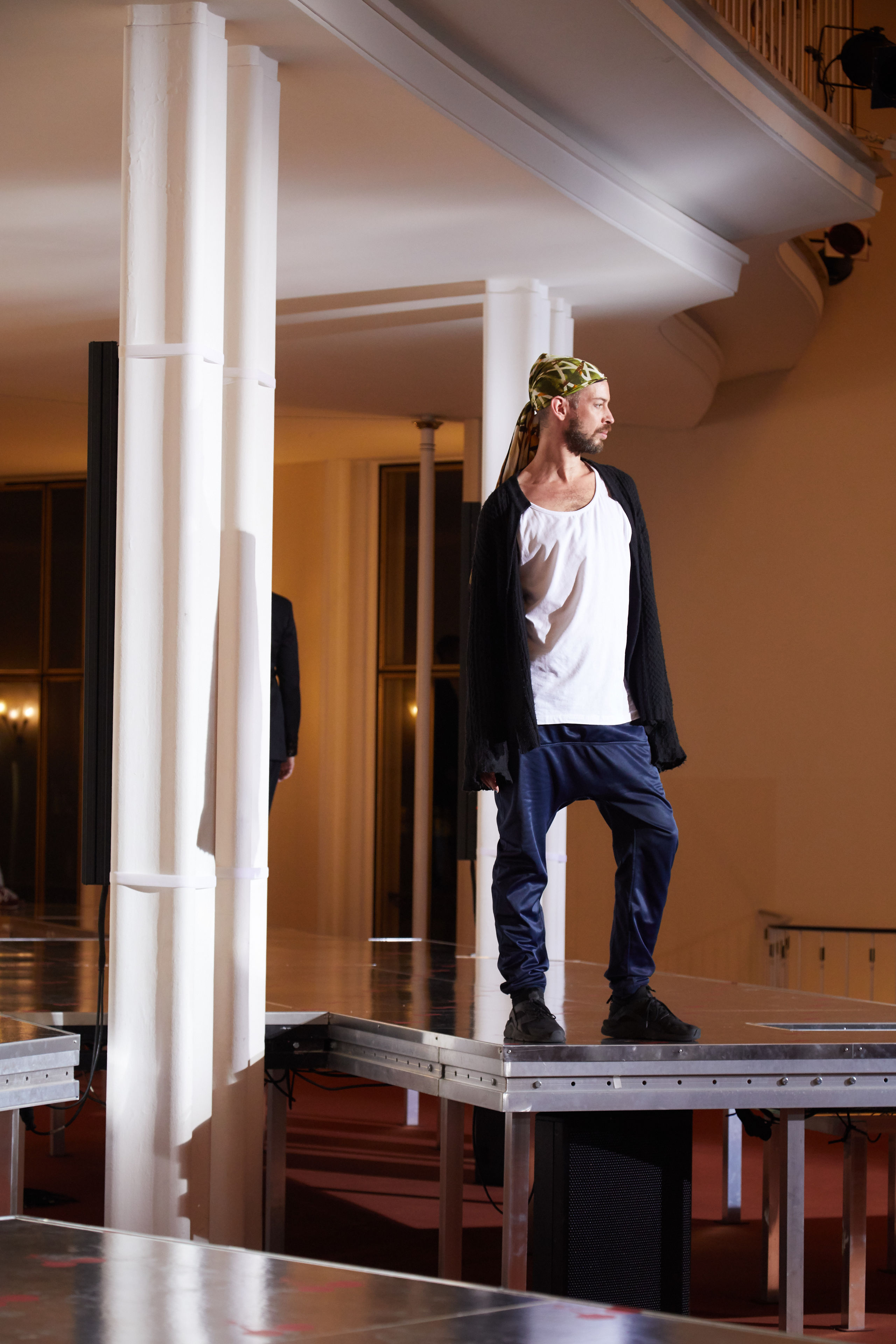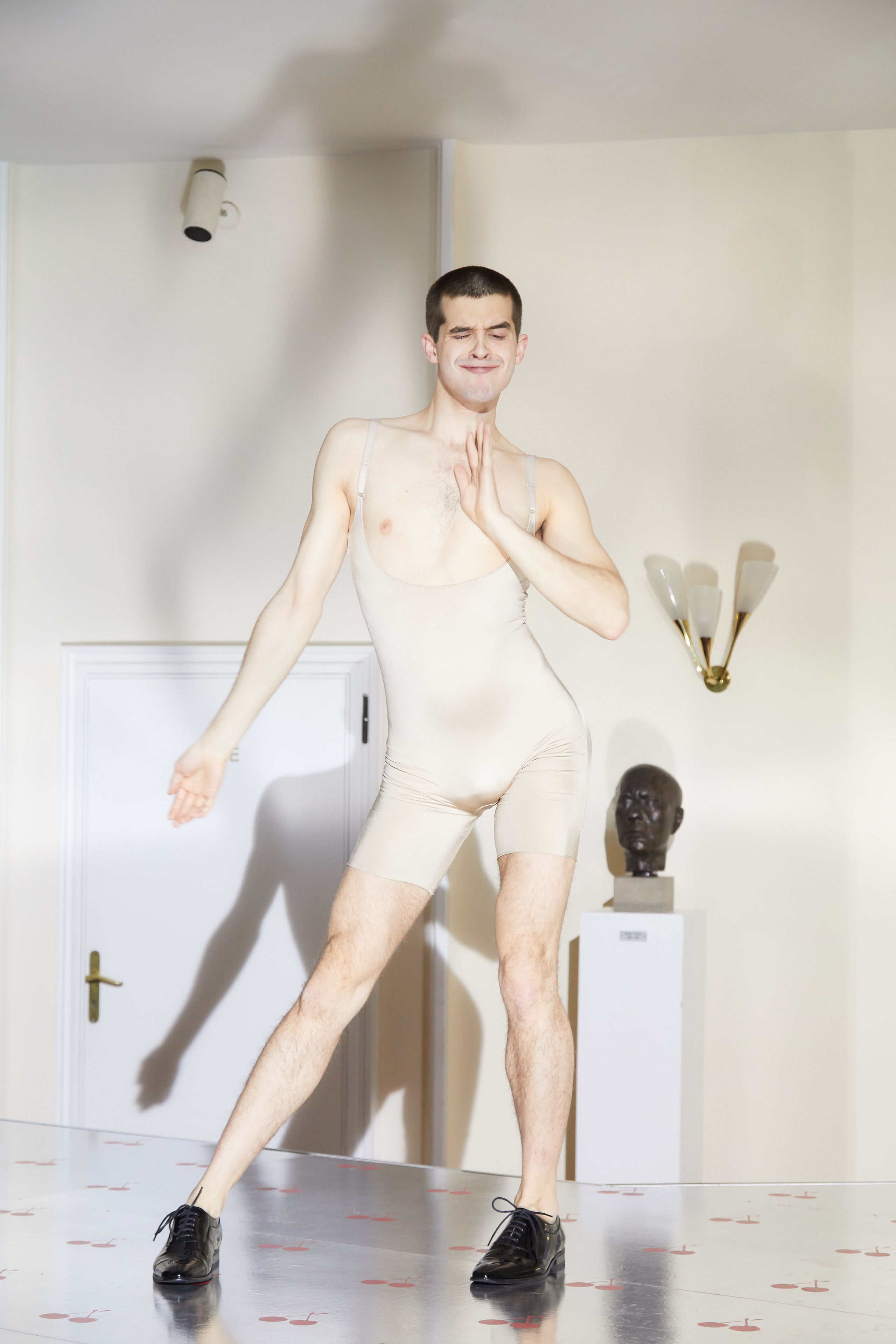 Cast:
With: William Cooper, Jia-Yu Corti, Dominik Dos-Reis, Rob Fordeyn, Ann Göbel, Trajal Harrell, Hanna Hilsdorf, Max Krause, Michael Lippold, Perle Palombe, Owen Ridley-DeMonick, Vânia Doutel Vaz, Ondrej Vidlar, Lukas von der Lühe