The scene is a battlefield. And the two main characters are warriors and lovers at the same time: Penthesilea and Achilles. Only as spoils of war can the proud Amazon win the Greek commander as a man. But their ecstasy ends deadly. For both: "A kiss, a bite, the two should rhyme, for one who truly loves with all her heart can easily mistake them". The new production by Johan Simons in an adaptation by Vasco Boenisch focuses the core of Heinrich von Kleist's famous drama on only these two actors: Penthesilea and Achilles. Duel and Duet.
The production starring Sandra Hüller and Jens Harzer, which premiered as a coproduction at the Salzburg Festival in July 2018, was enthusiastically received by audiences and critics. The FAZ calls it a "great success"; "modern and timeless", judges Deutschlandfunk radio; the Süddeutsche Zeitung saw a "shimmering composition", "radical body theatre" the Austrian Standard, and Die Welt wrote: "As simple as it is magnificent".
Why only two people?
Johan Simons: Actually, there are of course many more people in Penthesilea. An army of Amazons and an army of Greeks. We focus on the two people in the center because it makes the story much more personal and much more universal. It's an eternal fight. A battle of gender. And words are their weapons. That's very modern, too. This play is about misunderstandings. But: it is also about a disproportion between man and woman. I can certainly understand why Penthesilea reacts so strongly against Achilles. And if you ask me: loving and killing, how does that work together? Then I say: that is possible together, yes, it is possible.
What can you tell about the actors?
Johan Simons: Sandra Hüller, who has become an international film star ("Toni Erdmann"), but with whom I have been working for more than ten years, is the ideal cast for Penthesilea. Because she can be beautiful and ugly at the same time, not outwardly, but from the deepest soul. And completely unpretentious. And Achilles is played by Jens Harzer, also a great actor, who pervades the language completely, thinking and playing.
What does Kleist mean to you?
Johan Simons: It is my second production of a play by Heinrich von Kleist. It strikes me as a Dutchman that Kleist needs four sentences, where a writer today would need a thousand sentences. This should not be a judgement about quality, but it says a lot about the speed of the time in which we live.

more
less
Duration: 2h, no break
Language: German with English surtitles
Tags: #theatre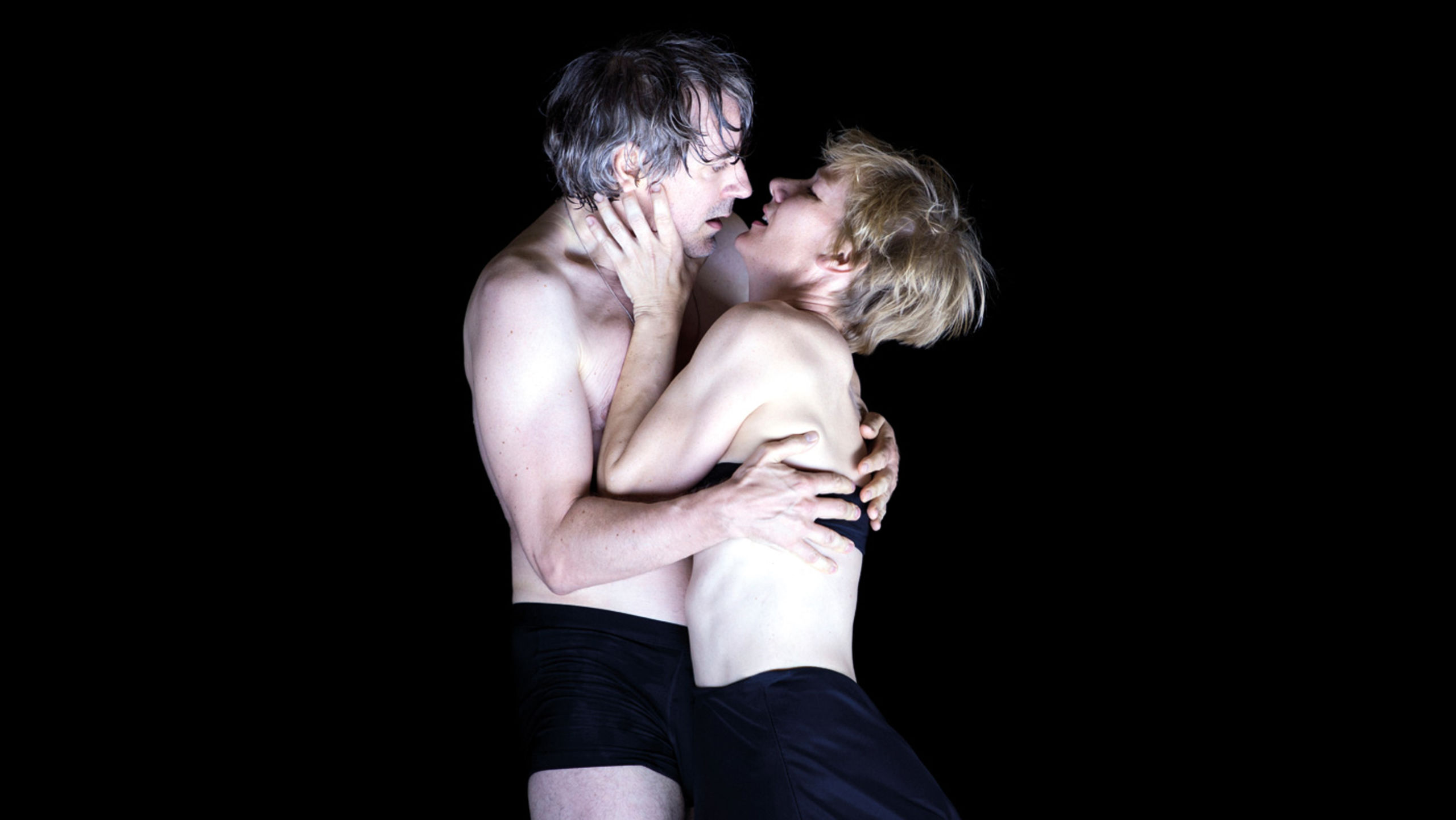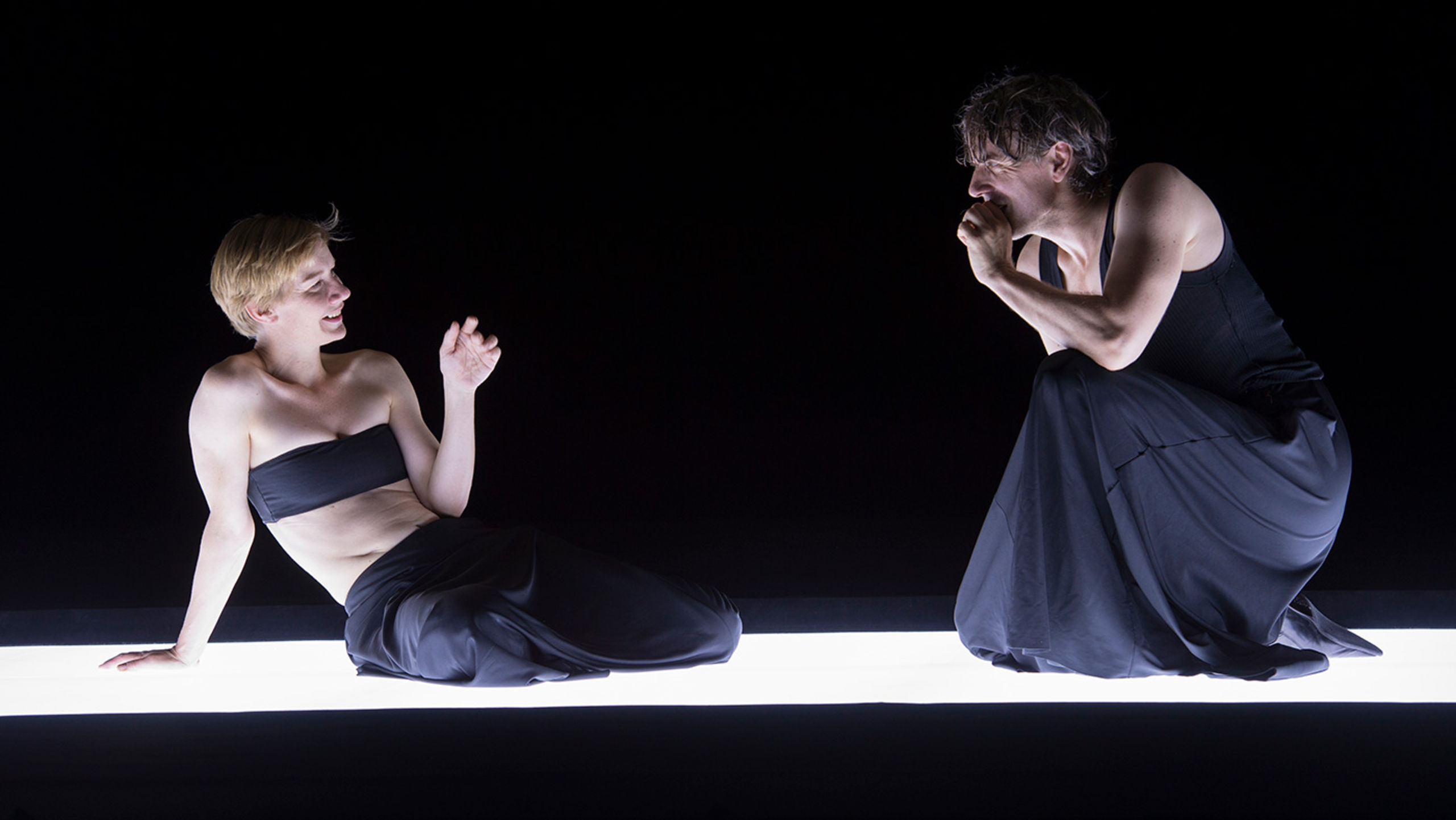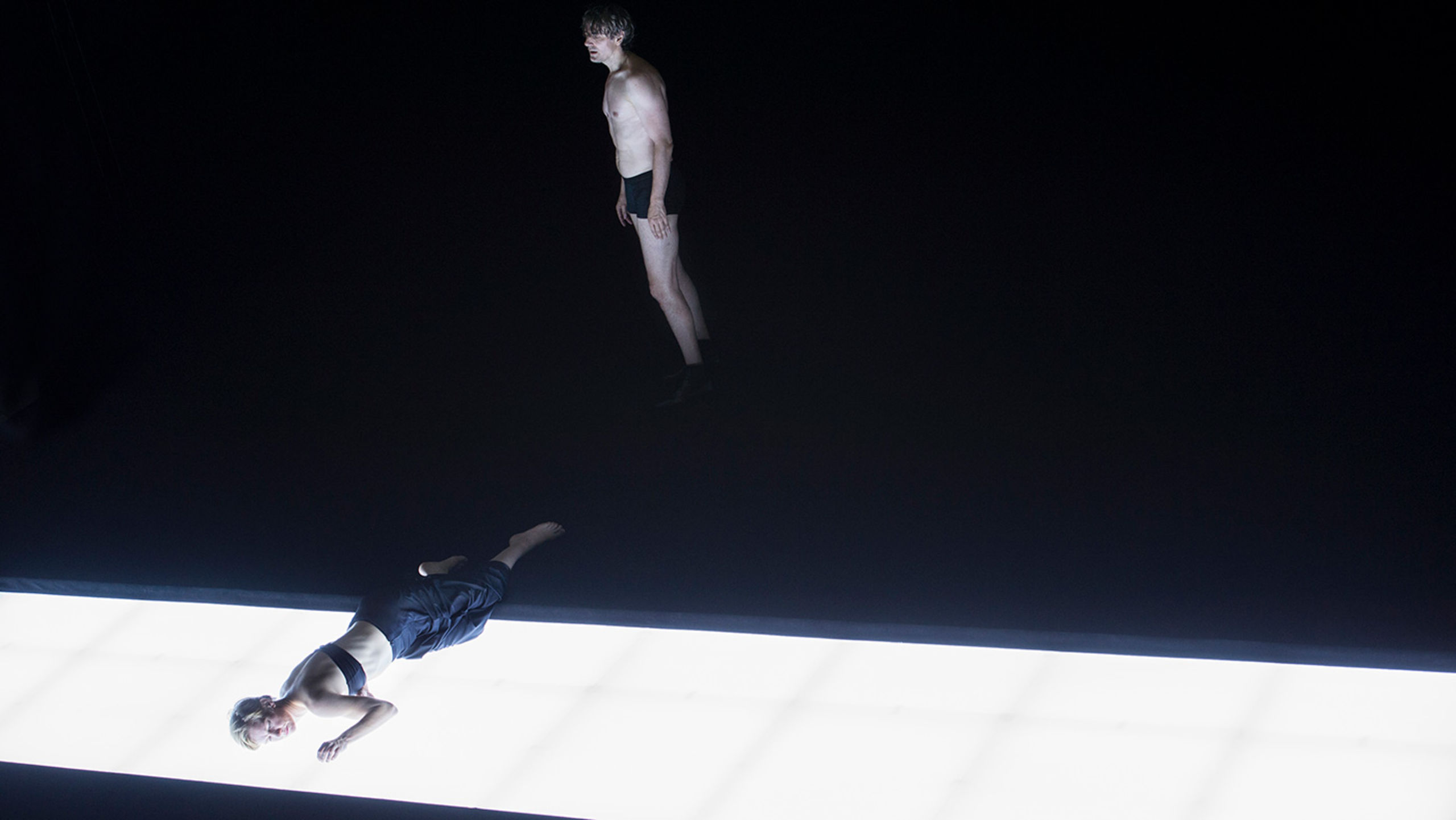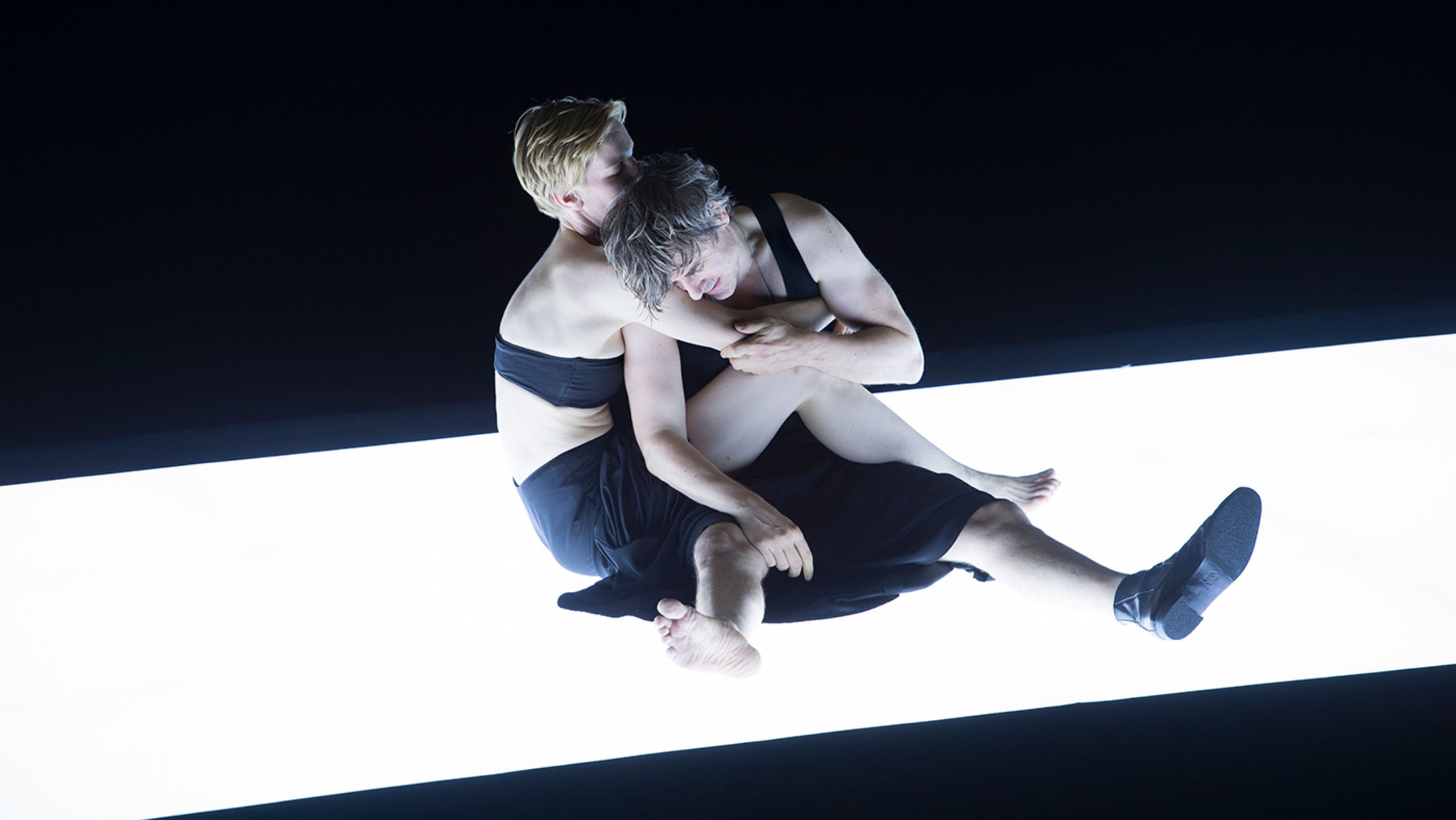 Coproduction with the Salzburg Festival
Press voices:
Simons described Kleist's tragedy as "a cry for love and a cry against war" in advance, and in fact the director leaves the war no room on stage. Rather, he shifts it completely into the hot core of the action, namely the battle of gender, which the star actors Sandra Hüller and Jens Harzer fight out highly virtuously in the most diverse tones, sensitivities and (gender) identities.
taz, Regine Müller
Johan Simons makes a great success with Kleist's Penthesilea.
FAZ, Simon Strauß
The monstrous here is born of language, but not celebrated, on the black, naked stage illuminated only by a neon beam at the ramp, as if by the way. A duo in the entirely contemporary tone of voice can be heard, poured in loose poses, flirting, embracing Kleist's melody in death – without singing it as an aria. To get out of the car after the end of the race. As simple as it is magnificent.
Die Welt, Manuel Brug
More press voices
Who is subject to whom is not the question here. The staging is about something else: it wants to show with Kleist how far one can go when one wants to speak of the unspeakable. And it goes further than many other Penthesilea productions.
Das TheaterMagazin, Wolfgang Kralicek
It is astonishing how well the reduction to two people works. It is pleasing how much text (and only original text) remains. And it is downright amazing how differentiated and analytically Kleist's view of this couple turns out. In this piece in full form, the many battle riots distort this very closeness to life.
nachtkritik.de, Reinhard Kriechbaum
The sensation of this performance is the text and Simons' handling of it. Vasco Boenisch has devised an intellectual puzzle game that has no intellectual gesture.
Süddeutsche Zeitung, Egbert Tholl
Penthesilea and Achilles carry the supporting roles like contradictory voices, generating tension and rearranging the reflective material. Performance theatre and actors based theatre will have a very nice wedding! Simons' idea is to relax the concepts of masculinity and femininity. Of course, this has a lot to do with physical presence. Penthesilea becomes Achilles as a woman, Achilles becomes Penthesilea as a man. The idea is not new, but it persists, and it is remarkable in its concrete implementation, because Simons does not have to strive for any stereotypes of femininity or masculinity. Sandra Hüller and Jens Harzer move so strangely foreign, so unconnotedly human that one actually believes in them as mythological figures.
Der Standard, Margarete Affenzeller
Jens Harzer, a specialist for striking outsiders, and Sandra Hüller, in their own way differently radical, are the bosses of this relationship drama. Two bodies, a choreography of must and longing. A force-burning show fight between two cannibals, who consume each other, hook each other, break away from each other and go at each other again.
Berliner Morgenpost, Joachim Mischke
That's the big surprise of this evening: That here two actors not only play alongside each other, but even against each other, everyone has his/her very own, actually exclusive kind of expression and that a common energy develops from this contrast. Kleist's leitmotif of dissension is thus constantly staged.
FAZ, Simon Strauß
She follows him, challenges him, teases him, he sometimes grabs her hair roughly. Kleist's text is undressed, in Vasco Boenisch's clever version, which gives language a body. 18th century love talk, barely veiled passion. Yes, here love is made with words too. Clarity is a beautiful result of this staging: what Kleist's text awkwardly talks into, conveys as a message or is interpreted as a narrative by third parties gains incredible presence. And something almost contemporary: Sandra Hüller and Jens Harzer are a couple in the test run of a relationship that is about as complicated as that between equal partners in the 21st century.
Deutschlandfunk, Karin Fischer
Simon's seems to know Kleist better than he knows himself. From the mountains of words, which are easier to make a film of than to act on stage, he forms a drama of love, whose actors stagger from one deadly attachment to the other.
Die Presse, Barbara Petsch
Johan Simons staged this battle of gender and feelings in an incredibly exciting way, while the two stars Hüller and Harzer breathed unbridled vitality into this tragedy as if in a dream, yet full of emphasis and ecstasy. This is just as wonderful as they chanted Kleist's brilliant verses. A stage sensation.
Donaukurier, Hannes S. Macher
Simons' Figuren sind keine Mauerschauer, sondern Menschenmauerndurchschauer – sie klopfen die Rüstung ab, die der jeweils andere um seine Seele gelegt hat.
Die ZEIT, Peter Kümmel
Sure, Achilles is a great warrior, the conqueror of Hector and, as Kleist says, a womanizer convinced of himself. But Jens Harzer gives him some soft notes, waggles arms around, makes the efforts of the lover to empathize with the lover forcefully noticeable. As Penthesilea, Sandra Hüller is a boyish Amazon, not a tough man-woman, but a self-confident, playful woman who, in the tradition of her people, must defeat a fighter in order to be able to take him as a man.
Abendzeitung München, Michael Stadler
Both have internalized Kleist's language and, as actors, bring every gesture, every look and every word to the point. To follow the language alone is an almost musical pleasure, completed by two greats in their field.
Volksblatt, Eva Hammer
Seldom have these Amazons and Achilles been so tenderly extinguished, so equal in doom: they exhaust themselves in the black room, which a light strip wants to brighten in vain, with their words, twisting themselves out of the clutches of the destructive sentences, smashing like two thunderbolts at each other and defiling each other when they lie as if interlocked in each other's arms.
Neue Züricher Zeitung, Bernd Noack
Simons' achievement and that of the precise, concentrated actors: to bring our society and its inability to love onto the stage. Hüller's Penthesilea has saved the honour of her family, but in the end there is still death. Harzer and Hüller above all, who have appropriated Kleist's text highly musically, deserve the standing ovation.
Stuttgarter Zeitung, Nicole Golombek
"Gänsehaut."
der Freitag, Marlen Hobrack